The wait is over…#RecklessResearch is finally here and ready for you to take over!
If you need a little recap, here's what we're doing…
OK, so digital marketing is hard, right?
New channels. New strategies. New ideas. You never quite know if you're choosing the right mix of channels to engage your audience effectively.
So what if you could directly compare your opinion on a digital subject with thousands of others?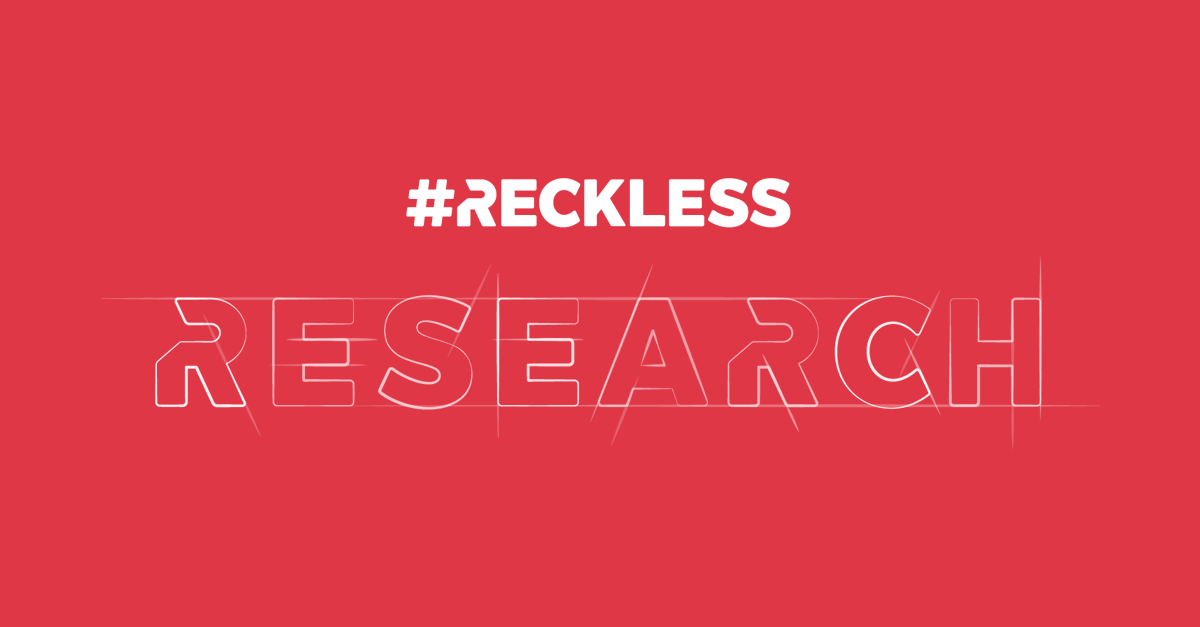 Introducing… #RecklessResearch.
Here's how it will work (or if you want to just get started click here) 
First, you will be shown a selection of the most challenging questions in digital marketing. Once you've been open and honest with your answers, you will then find out whether thousands of world-class marketers agree…or disagree.
To recap on some of the questions…
Do you think a website should have a search feature in the header?
How often should you repurpose content?

Are social media influencers a pile of (whoops!)?
As a group of perfectionists, we've been testing #RecklessResearch with a selection of our clients. To say the results have been somewhat controversial would be an understatement…
"Right then, what's the catch?"
Free information and access to data from thousands of marketers… surely there's some kinda catch?
Well, and this may come as a surprise, before starting you don't have to tell us your name, job title, where you live, or the name of your pet dog…
Nor will we ask you to sign up to any future communications.
Simply, we hope that by testing your knowledge and allowing you to discover resources on subjects you're struggling with, that you share with others and help spread the word.
AND let's not forget, we are giving you the option to ask your own questions, which will then be answered by thousands of marketers just like you.
Do your research using #RecklessResearch.
Ready to get started, click here for your introduction into #RecklessResearch