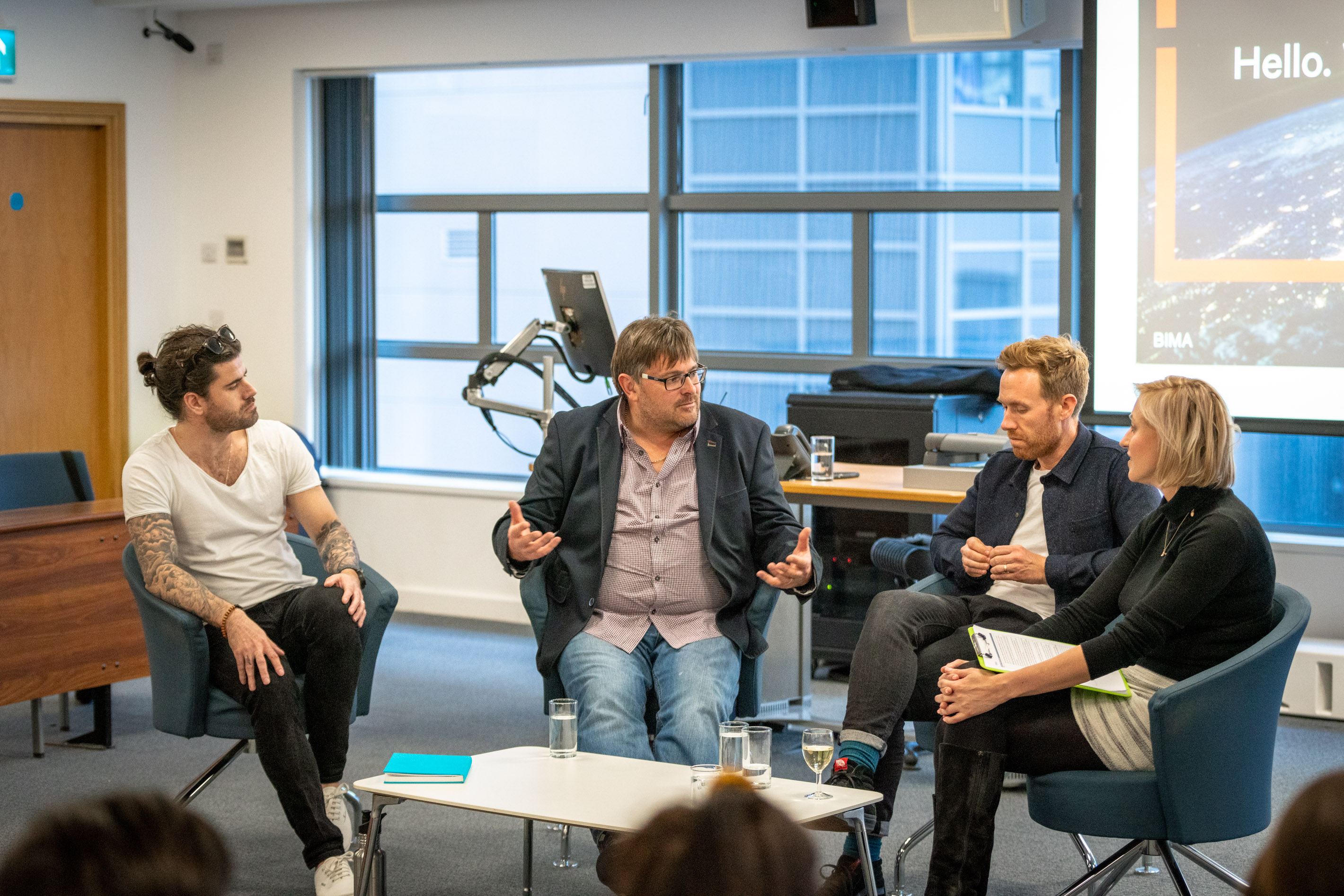 Andy Russell, Conner Josey, Chris Cardew and Katie Street take part in The Great Debate Photo cred: Lobo Creative
BIMA South held an event in Bournemouth on 2nd April to host The Great Debate: Is the agency model broken?
The panel consisted of Conner Josey Director of Digital Enterprise Strategy & Marketing at BT and Andy Russell co-founder and Creative Director at Mega (formerly of Lush) both representing the brand side of the debate. Katie Street, Group Sales & Marketing Director for Etch Group and
Chris Cardew, Head of Planning at the Sideshow Agency group were on the agency side of the conversation.
Top 3 takeaways
1. Collaboration
Brands still want the same thing – a solution. A core collaborative team brought together in equal numbers from client-side and agency to work on delivering a project is extremely productive
Katie mentioned Skunk Works ® – where small empowered teams are created to bring powerful solutions which can be really focused, outcomes are delivered quicker and the results are often better, there is less of a blame culture and the risk is shared.
2. Thinking and Doing
There was a disagreement between the 2 sides about who should be doing the thinking and doing in the client/agency relationship. Andy, speaking from the brand-side thinks brands should get the agencies to do churning/regular stuff rather than your internal teams. The outcome being a happy internal team who can then spend time doing the fun aspect of the project – the thinking.
Chris speaking from the agency side of the debate brought a critical point that actually agencies as external specialists can actually bring fresh thinking to a brand's problem.
Katie thinks, back to the original point 1 – that couldn't we do the thinking and doing together?
3. Agency of the Future
Andy thinks smaller dynamic agencies that are able to deliver large scale projects for everybody will succeed.
Conner: BT are a big buyer of agencies – smaller agencies who have the ability to react and agencies that have specific specialisms rather than the "we can do everything" approach will be successful agencies of the future.
Chris: agencies need to offer more free flowing information and differing working practices to make agencies more productive
Final Words
There was a disagreement between Conner, who thinks briefs to agencies should be binned and Chris who loves them – how are you supposed to know what you're doing without one? Katie diplomatically suggested agencies and brands of the future should actually focus on a different way of creating briefs – by co-creation.
Huge thanks to all our panellists for bringing their insight to a hot topic and providing great solutions for a way forward for both parties. Collaboration and co-creation of work certainly looks like the Future of the Agency / Client relationship.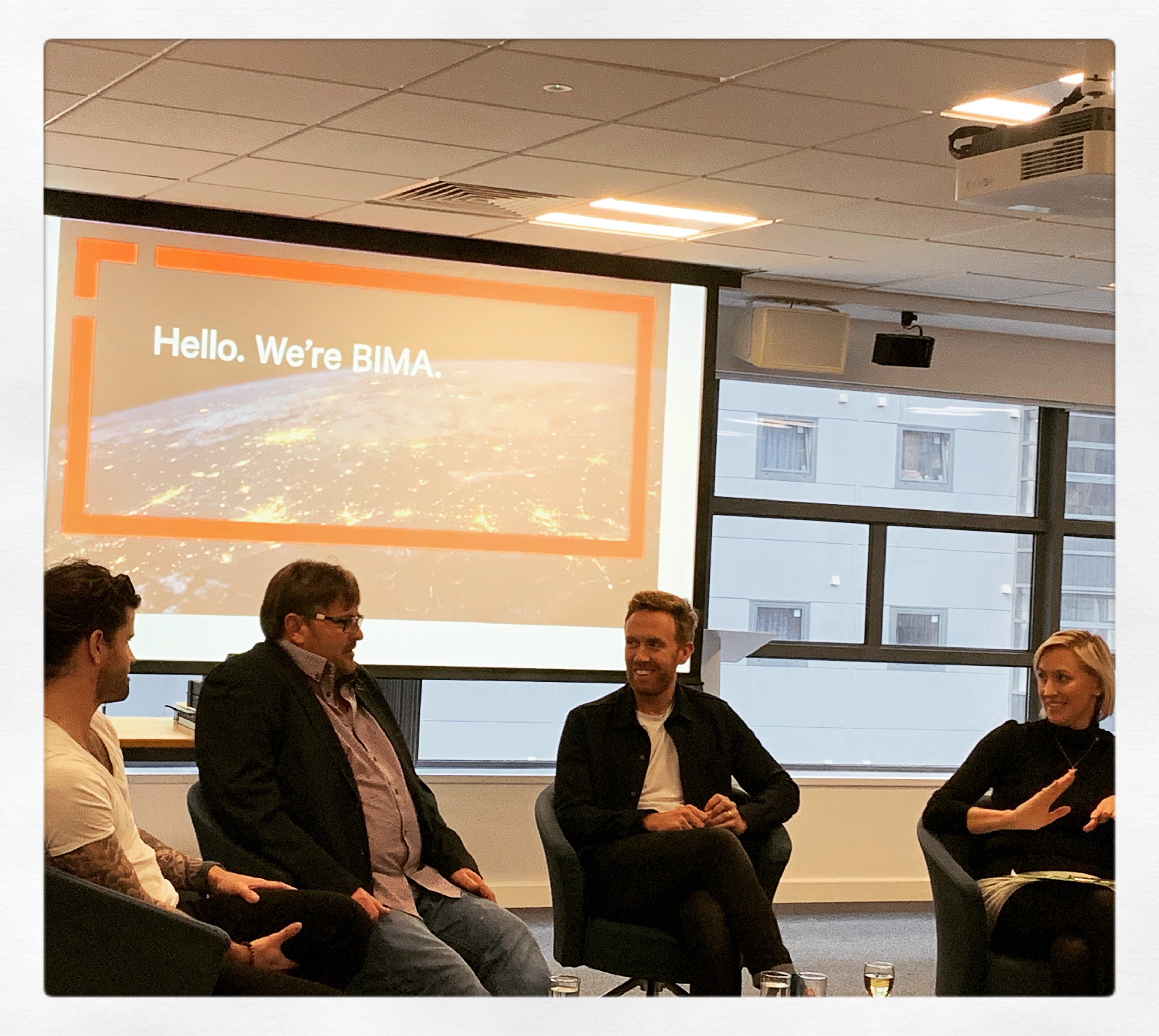 Final words from Conner at The Great Debate