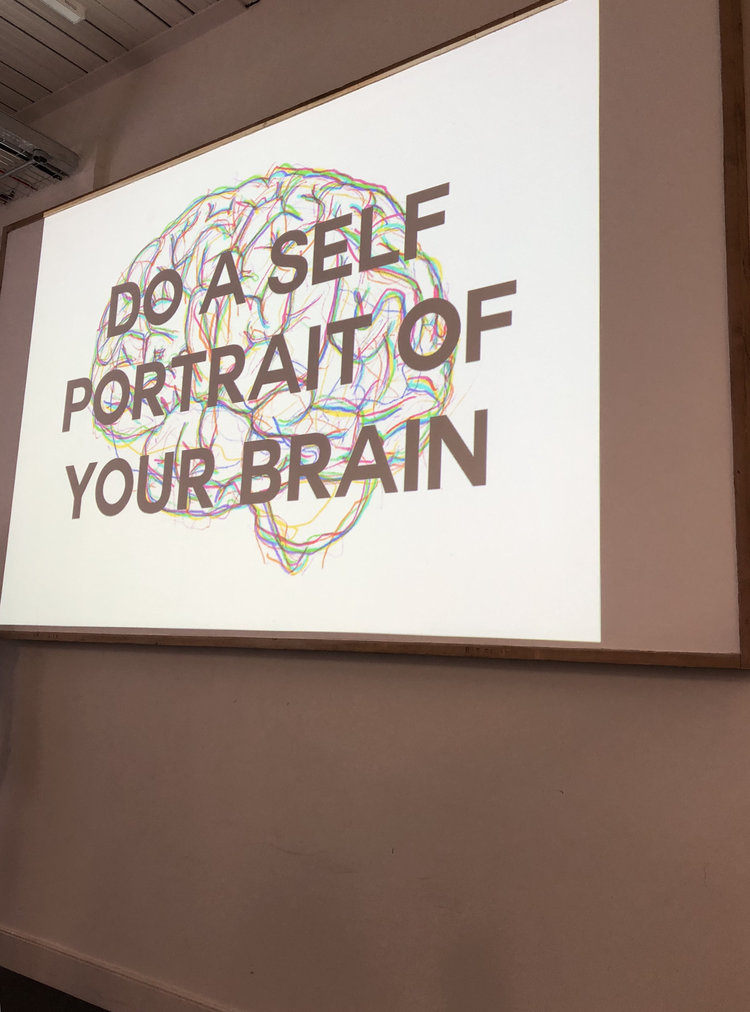 Daydream Believers
The BIMA initiative close to our hearts is our Digital Day programme, bringing schools and digital practitioners together for a day to inspire and inform our workforce of the future. However there are many other initiatives taking place across Scotland, two that really stand out, delivered by BIMA100ers, are Helena Good's Daydream Believers initiative and Craig Steele's Cyber Security programme.
Daydream Believers
Earlier this year BIMA had the good fortune to be introduced, by the Developing Young Workforce team, to Helena Good of Edinburgh College, BIMA100 2018. I think it is fair to say you would be hard pushed to find anyone in Scotland as passionate and active as Helena in promoting creative and critical thinking at the school level.
In March we caught up with Helena who was in the process of setting up the Daydream Believers pilot – her latest of many initiatives. You can get the back story here.
The Daydream Believers pilot was aimed at secondary school pupils to help them develop essential skills necessary for the future ahead. Working closely together with Employers, Teachers, Lecturers and Student Ambassadors they created and tested a new pilot programme that engaged pupils with creative experiments and promoted critical thinking, and problem-solving.
The pilot cohort comprised of industry partners (including BIMA members) generously dedicating time, resource and know how to bring these skills into the classroom:
The Design Team at Skyscanner paired with Balerno High
Anne Grieve and Gordon Carmichael of Amazerealise paired with Royal High
Chris Davey of Whitespace paired with Tyncastle High
This video made by Daydream Believer Ambassadors from Edinburgh College beautifully illustrates the ethos behind the programme.
We caught up with Maisie Muir, one of the video co-creators, to find out how she found her role as an Ambassador which grew from participating in an earlier version of Daydream Believers.
"Daydream Believers was unforgettable. I learned so much from just one week. I learned that mistakes are part of the creative process. I also learned that daydreaming is something that should be celebrated, not looked down upon. It was challenging at times, one of the biggest challenges was creating ideas that were memorable. But I overcame this by learning to not be afraid of my thoughts and that there is no such thing as a 'bad idea'.
When I first arrived, it was quite daunting to go into the week not really aware of what was going to happen. It was even more daunting for others because they knew no one. I was lucky enough to be one of five pupils from my school. But I'm so glad that I didn't let that put me off. Everyone was nervous at first but by the end of the week, everyone got on really well. My advice to future Daydream Believers is to never let fear hold you back, and to have fun!
Helena was so inspiring and supportive throughout the experience. Having Helena and her students there to help and encourage us really made the Daydream Believers experience such an inspiring and fun week." Maisie Muir
One of the Daydream Believers pairings, Chris Davey of Whitespace and Shionagh Primrose of Tyncastle High School talked to BIMA about their experience and shared the amazing work delivered by the students for the brief they were given to work on: Save the Seas.
The approach: The girls defined target audience was teenagers and children on social media. Their solution was a tongue in cheek film campaign using the ditty platform to generate the songs. Further down the line, they were going to hijack know songs that the target audience might like and ultimately hopefully get real artists to rerecord their own tracks but with the save the seas message, thus starting a global movement to highlight the problem. You can check out the finished product here.
"This was a great opportunity for us to learn new skills and get an insight into creative industry jobs. At first the brief seemed really difficult but as we started coming up with ideas it was fun, we wanted our campaign to show the damage we are doing to the environment but get the message over in a fun and positive way." The student production team.
"What I love about Day Dream Believers is that we are just doing it. There is lots of talk about how we need to be teaching more creative skills in schools, but no action. Seeing what has happened over the last 15 weeks with all three schools have been both amazing and inspiring. We have had our ups and downs but we are learning by doing. Pilot one has now finished and I honestly have to say that being in the classroom on the last day made me grin from ear to ear. The terminology and understanding that was coming from the kids were brilliant. They were talking about audiences, data and media channels! I can't wait for the 2nd pilot to start! We are learning more and more all the time and proving that the model is working." Chris Davey
"This has been an incredible experience not just for the students but for myself. It's been amazing watching their confidence grow over the weeks, seeing skills such as cooperative working, problem solving and critical thinking being developed and used to produce really creative solutions to briefs. It has impacted on my teaching and learning content and how I will deliver the design element of our BGE course. I feel very lucky to have been part of this creative industries, college and schools project which has really brought the relevance of design to our future work force into focus." Shionagh Primrose
It is worth pointing out that this programme has been developed by Helena's vision and energy and, quite frankly, bloody-mindedness to make it happen. Her infectious passion has led to the amazing the partnership across industry that she has established. She was keen to thank SDS (Skills Development Scotland) Skyscanner for funding the pilot and for the support of Education Scotland.
Helena explained to me the dream is to be able to build and package a four-week programme to develop data driven creative problem-solving skills for all schools. This would be supported by CPD for teachers. Much has been achieved already but it seems there is still quite a challenging and exciting journey ahead.
Helena is always looking for more industry partners to get involved so the programme can grow so if you are interested please get in touch https://daydreambelievers.co.uk/signup/.
Cyber Security
BIMA member and 100er Craig Steele is a founder of CoderDojo Scotland, a national network of volunteer run coding clubs for young people. Over the past year the network has continued to grow with 5852 young people taking part in 626 club sessions across Scotland. At the clubs young people learn to build apps, games, make wearable technology, and explore cutting edge tech. Craig is that amazing mix of creative and technical talent bundled in one brain. He has ambitious plans and a truly clever individual but perhaps his greatest skill is distilling complex and technical ideas into themes and projects that are exciting and digestible to the non-technical mind.
Craig is committed to helping people develop digital skills in a fun and creative environment. He designs and delivers interactive experiences that brings coding and programming to life, for people of all ages and abilities. A great example of this is his "How to Rob a Bank" live streamed sessions. Almost 2000 young people from across the UK and internationally have taken part in the past 6 months. These online collaborative games have made learning digital skills a fun and sociable experience, and feedback from learners is that it has increased their awareness of jobs in digital. It has also proven a brilliant online classroom resource for teachers across Scotland. 
Earlier this year Craig delivered a presentation at "Coolest Projects" in Dublin, to over 800 young people from across the world sharing his innovative teaching techniques and resources with a global audience. This harks back to the quote from Voltaire Cat Leaver of Brand Scotland invoked in her interview "We look to Scotland for all our ideas of civilisation."
"Our "Live Lesson" format is doing really well – our last session we had about 900 taking part live – streaming into dozens of classrooms! And because we keep the resources online afterwards we've had 10,000 students use the resources after the events. It's a great way to could reach lots of people at once. It also means schools can take part even if they don't have an industry representative available to come in on the day." Craig Steele
Amazingly all the content for the live lessons is  free for teachers/education/groups to use and is available online.
The next live lesson will be on Tue 26 Feb, teachers can register a space here.