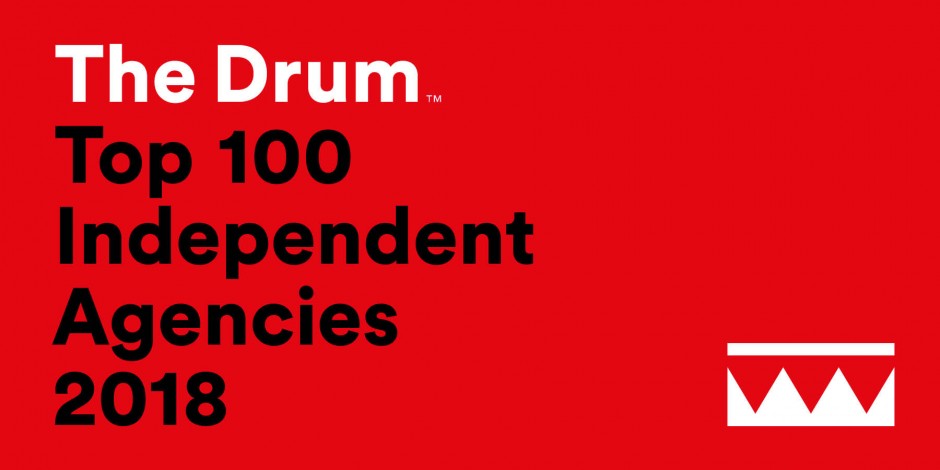 Sagittarius is proud to have been recognised for the first time across the board in The Drum 2018 Independent Agency Census which celebrates the best independently owned agencies across the UK.
The census provides the most comprehensive view of the UK's independent agency landscape for 2018, spotlighting the best-performing digital agencies, pinpointing sector trends and uncovering insights, movers and shakers.
The report, republished in January 2019 after an error was identified, benchmarks independent agencies from all marketing disciplines against peers based on financial results, recognition of success through award wins and client satisfaction scores from The Drum Recommends.
Sagittarius' Confirmed 2018 Census Rankings Include:
No 41 in the Top 100
10th Turnover growth
12th Growth Profit Analysis
7th Financial Rankings South East
22nd in the Financial Rankings (51-99 Staff)
33 in Turnover Analysis
32nd Turnover per head
55th in Client Poll
Nick Towers, Managing Director, added: "We are very proud of, our success and how far the agency has travelled in the last 12 months, the ratings within the census are a testament to the hard work and dedication exhibited by our staff and the satisfaction of our clients."
Sagittarius works tirelessly to uphold their 'high-performance guarantee' and will continue to push boundaries throughout 2019, striving harder to deliver digital ambitions and success to our clients… You can view our full The Drum Recommends profile and ratings here. 
Want to find out what our expert team could help you with your digital challenges? Get in touch today on 01233 467800 or drop us an email at hello@sagittarius.agency, we would love to hear from you!
This blog was originally posted via Sagittarius on 23rd January 2019.
Business
Leadership
Marketing