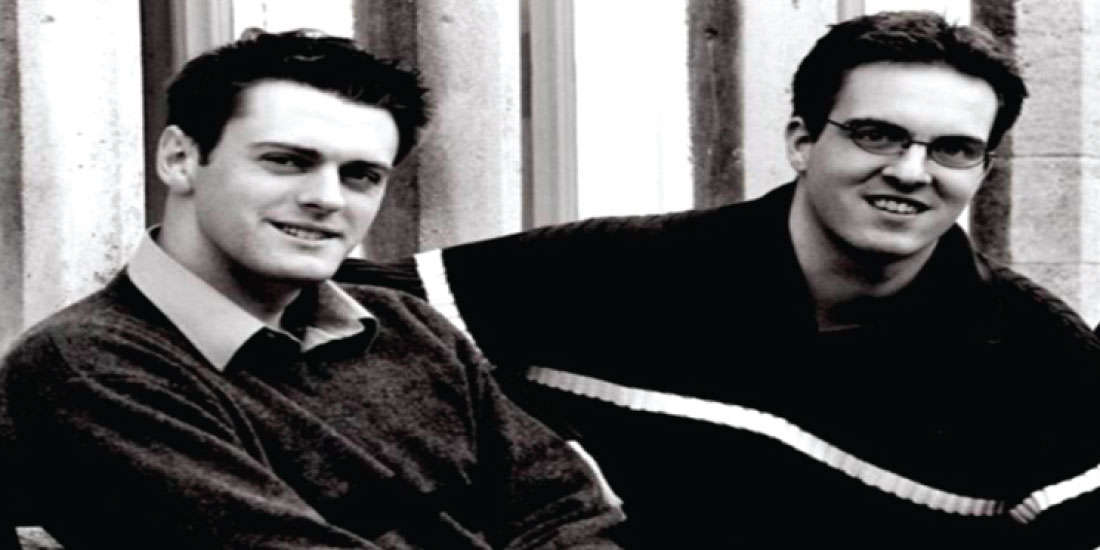 Originally published on the MMT Digital blog – https://www.mmtdigital.co.uk/thinking/august-2019/mmt-digital-turns-20 
As MMT Digital celebrates its 20th birthday this year, our CEO and co-founder, Ben Rudman marks the milestone with a look back at the journey from the company's inception and how it has continued to evolve as digital has become a central part of our lives and businesses.
Looking back at that summer in 1999, it feels almost inconceivable that 20 years later, James (my fellow co-founder) and I would still be together (lasting longer than the average marriage) and have come so far.
What's not changed in 20 years is the importance of people and culture.
Businesses are not failing because they can't see how technology can move them forward, it's more the case that, despite best-intentions, risk-averse cultures and resistance to change condition people to put innovation on the back-burner until it's too late; or spend big backing the wrong technology horse.
Digital transformation isn't a project that has a beginning or end or placing big gambles on major change projects that are likely to fail. Rather it's a continued evolutionary state and what clients need are trusted partners to help them solve complex technical problems and execute the solution. The ability to deliver continuous value to their customers at speed and scale is more important than ever before in order to actively defend their business against digital disruption.
As in every business, we have made many mistakes along the way, but we've got more things right than wrong. The main thing that has stood out for me on looking back over the previous 20 years is that of relationships and people; the memories made, the friendships built and the joy felt in working together to deliver great work and succeed.
Our success has been founded on the support of a huge number of people that have worked for us over the years and clients that have backed us. During the last 20 years, we calculated that we have worked with over 200 different clients in tens if not hundreds of different technologies helping to solve problems for businesses all over the world. There are far too many to personally thank here although I'd particularly like to thank Steve Connolly, Lis Tribe, Victoria Goodall, Janice Holdcroft and the wider team at Hodder Education who were our very first clients, and remain so to this day; having distributed the educational CD-ROMs that were the launch pad for the business, it's a reminder that good relationships provide the foundations on which a business can continue to innovate as technologies evolve.
Milestones make you reflect on where it all began. For those of you who don't know Uppingham, it's a small rural town in the Midlands where our parents were both teachers. It was there, in James' bedroom, that we started the business – a setting that couldn't have felt further away from the dotcom boom of 1999-2001.
And while we finally relented and opened a London office in 2007; four of us crammed into a cramped and alternatingly freezing and sweltering attic room in Clerkenwell. We are proud that over half of MMT's 180 people still work in Uppingham today.
Clerkenwell was replaced by Farringdon, before we moved to our current offices in Soho with the rest of the Be Heard partnership – with the remainder of our teams working on-site with clients. Having pioneered the in-house/ on-site hybrid working model, it's now the industry norm.
Reflecting on this time, clearly so much has changed. And not just our hairstyles. The main shift, I suppose, has been from building and shipping products (whether that's websites or CD-ROMs) to managing online experiences; how clients and customers interact on multiple touchpoints on multiple screens through multiple channels and platforms. Digital is no longer a 'bolt-on' but a central part of our lives and businesses need to seamlessly coexist with the platforms, networks and devices that change around them.
I feel that MMT is well placed for the challenges ahead; clients are now looking to work in far more collaborative, agile and innovative ways that have sat at the core of our business for years, which I think puts us on the right side of history.
So, thanks to everyone who has made the last 20 years such a joy. Here's to the next 20!