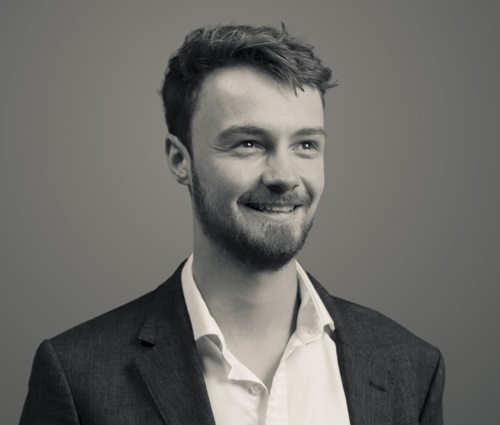 Harry Gadsby, Focal Point Media
Harry Gadsby is MD at Focal Point Media, A Production Agency based in the South of England and joined BIMA's Mentoring Programme, as a mentee, in May 2019. He had chat with Kath Breathnach, who manages BIMA's Mentoring Programme about his experience so far.

Harry came to the conclusion that he needed to talk to someone with insight into his situation. Harry knew that through BIMA he would be able to discuss the issues he was facing "openly and honestly, with someone with credibility and an experienced ear. Harry Gadsby
Why did you decide to sign-up for BIMA's mentoring programme?
Focal Point media are going through a slow, but inevitable change of business model. I knew that key to the success of these changes would be a clear and well-developed sense of business development. It was clear to me that I needed to talk to someone with insight into our situation. I also knew, that through BIMA's mentoring Programme, I could get to discuss the issues we were facing, openly and honestly, with someone with credibility and an experienced ear.
And was your mentor what you expected?
Vicky at Manifesto has been fantastic. She has been immaculately helpful and has given me the chance to explore in-depth the changes we are going through. She has also been proactive in the process – getting on my case when I have let the pressure of life and work get in the way of the mentoring.
Would you do anything different next time?
I think I would set myself more tangible goals. Although the chance to talk things through has been invaluable for my professional and personal development, and I can see how that would be enough for some people, I think I should have set myself more concrete aims and objectives.
I am about to start cold-calling and so I know that to get tangible results from that, I will need tangible goals.
Any advice for anyone considering BIMA's mentoring programme?
It is definitely worth it, no matter where you are in your career but I would caution that it is only worth it if you are willing to put in the effort. If you commit to the programme it will take work but the rewards are there. But if you sign-up on a whim, or half-heartedly, don't bother – find something else to do with the £395.
BIMA Mentoring are currently looking for both Mentors and Mentees to take part in the next cohort which starts in January 2020. 
If you would like to find out more about our mentoring programme please email kath@bima.co uk