We spoke with Amanda Hoyle of Spotify to talk how her and her team of creative brainboxes are tackling the 'golden age of audio' with their innovative projects. Check out Spotify For Creatives here.
Who are you?
I work as a Creative Strategist at Spotify, supporting both our UK and International Advertising Sales teams. Originally a Toronto-native, I've lived and worked in four countries over the past six years. Today, I consider London home, though my poor directional skills and inability to pronounce 'Leicester' Square may say otherwise.
As a strategist, I like to create campaigns rooted in culture. I'm extremely lucky to have worked in various cities around the world, learning firsthand from others with diverse backgrounds, cultures, education levels, etc. I often remind myself that our world is diverse, and therefore our work needs to be as well.
With this in mind, I try to regularly challenge myself to question certain beliefs that I hold as absolute 'truths' during my ideation process. I've found that the more 'whys' I ask, the stronger and more diverse my ideas become. Imagine a 5-year-old asking their parents why the sky is blue, "Why? Why? Why?" and that's how I approach a brief.
Outside of work, you can find me running my family's English Bulldog's Instagram account (@itmepepperoni – shameless plug), experimenting with new recipes in the kitchen, and streaming a disproportionately high amount of Elton John.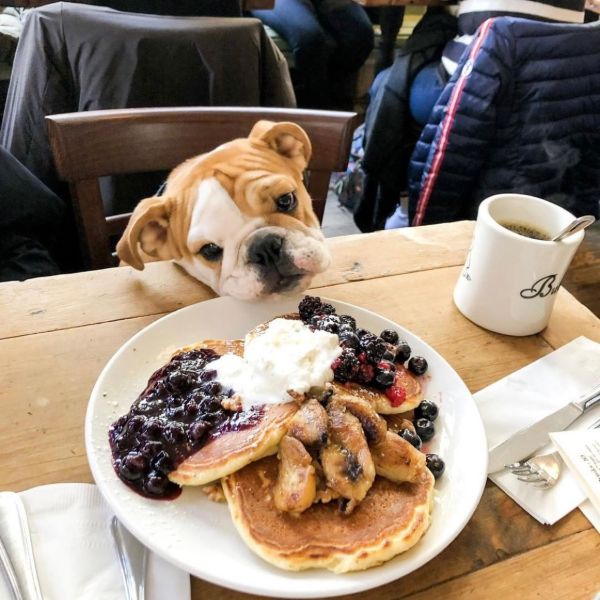 Give us the elevator pitch for Spotify For Creatives, how are you approaching audio differently?
Spotify for Creatives is Spotify's internal creative agency for brands. Within our team, we work on creative partnership briefs for top clients, as well as produce resources to inspire the wider creative community — for example, with guidance on how to excel in audio. In 2019, we launched the Spotify for Creatives website and monthly newsletter, both of which serve as a window into our creative toolkit and capabilities.
People are tired of screens and visual advertising adds to that. At Spotify, we see this as an opportunity for audio to act as a solution, both as a way for people to escape visual overstimulation, and also as a medium for brands to reach audiences. Our code to audio creativity is simple but effective: ensure every idea is data-driven, rooted in culture, and contextually relevant.
Briefly, tell us about a typical day with the team.
While my days tend to vary from one to the next, the one constant is my morning routine that consists of a coffee first, and Team Rumble second. Rumble is the name of our Creative Solutions team meetings, which serve as a time for us to come together everyday for a pulse check and update on what we're each working on. We use the time to check the mood of the team, work through challenges and brainstorm new briefs. Since we started Rumble, I don't think we've missed even one – it's become a real team ritual.
From there, my day is spent in brainstorms, presentations, meetings and working on brand briefs. I also dedicate a portion of time to my 'side hustles', which are personal passion projects that the team is encouraged to develop outside of our day-to-day work. Currently, I'm looking at a new sustainable audio offering for brands, but more to come on that later.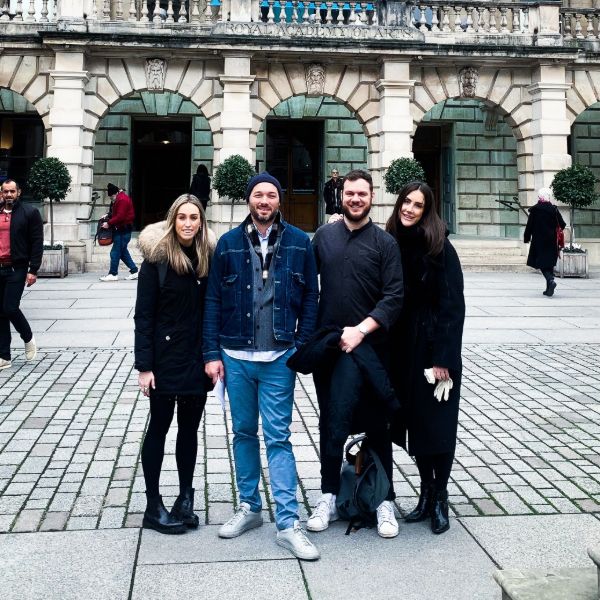 What do you love most about what you do?
Without a doubt, the best part of my job is the people I work with. Spotify is filled with incredibly talented, humble, and diverse employees, which makes my job super fun.
Well, most of the time… At Spotify, it's common to feel like the least qualified person in any given room. While this is daunting at times, it serves as an amazing opportunity to learn from those around you. Being surrounded by amazing people on a daily basis, pushes me to be more innovative, creative and playful with my work, which in turn drives better results for our client partners.
What does Spotify mean by the 'golden age of audio'?
The first Golden Age of Audio started 100 years ago, when radio was the medium of choice for entertainment and creativity. TV and video took over around the 1950s, but we believe the world is entering a new golden age of audio.
First, because audience sizes and engagement are on the rise, with the percentage of audio streamed by Americans doubling since 2012, and the listening hours of our 163 million ad-supported daily active users increasing to 2.5 hours per day.
Second, because recent innovation means the creative potential of audio is also greater than it's ever been, both for creators of content and for brands. Podcasts, 3D audio, smart playlists, Spotify's streaming intelligence, ASMR…. the possibilities are endless. At Spotify, we're extremely excited about this opportunity, and can't wait to work with our brand partners to push the boundaries on what it means to be creative in audio.
Content
Industry
Leadership
Marketing