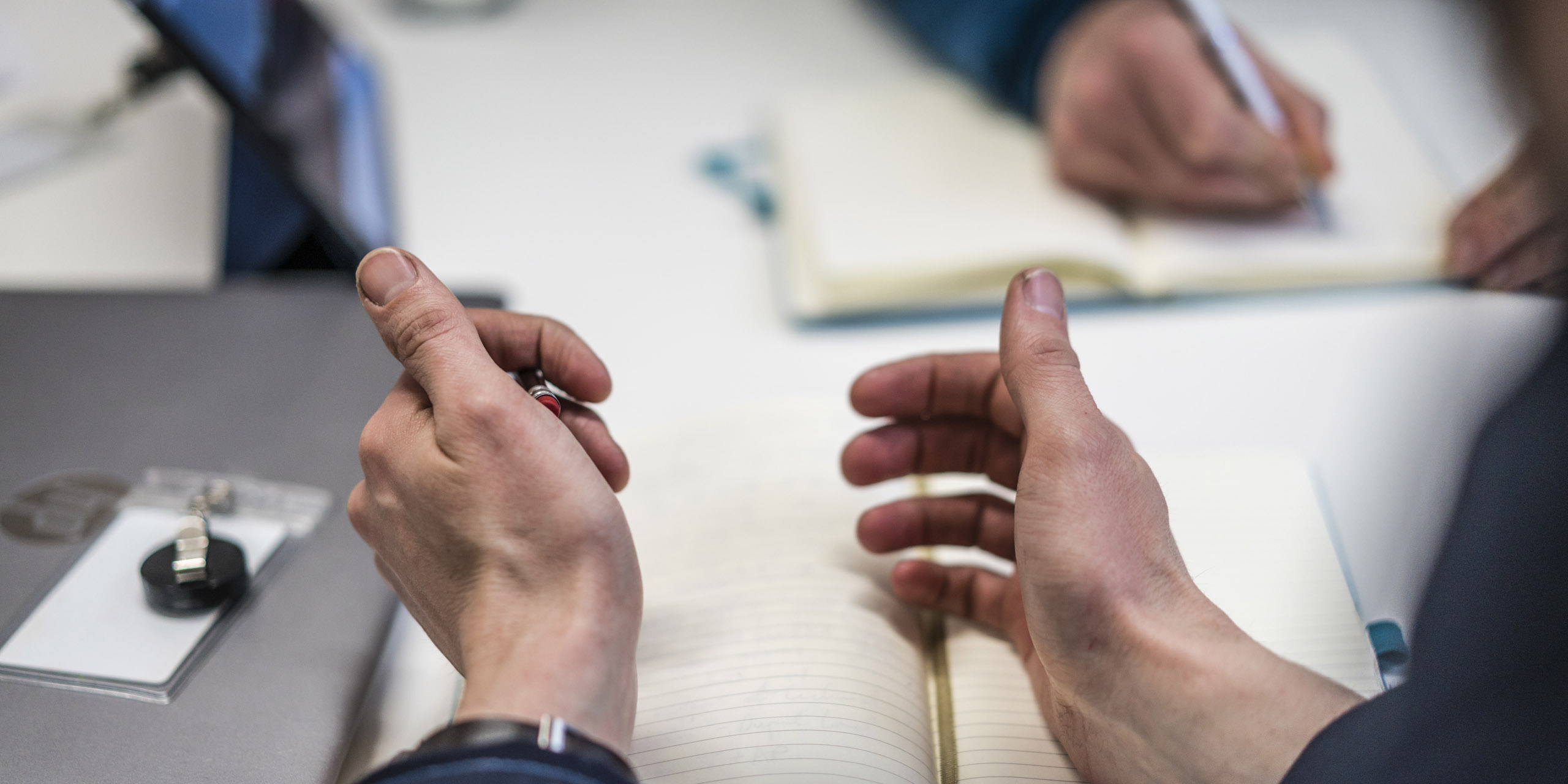 Emperor's Digital Director, Simon Bennison, is on a mission to introduce a developed digital strategy proposition to all Emperor clients.
Since the '90s, the digital landscape has been expanding and now, just a few decades later, social media, streaming content, and the ease of creating and consuming digital content have made the internet the place to be. But sometimes a digital request from a client can strike fear into the heart of anyone not comfortable with the ins and outs of digital marketing. Emperor's Digital Director, Simon Bennison, is on hand to dispel those anxieties and show how digital can provide the answer to the questions the clients ask.
What does digital mean in today's corporate world, and why is it important to our clients in 2019?
Digital in 2019 is the first point of call for any piece of research that any of us do. Whether that's booking a holiday, looking for a new job or investing in a company, people expect to do all of this online. You might want to speak to someone, and we definitely don't want to get rid of human interaction, but everything should be accessible online, and you should find it straight away through a search on Google. For our clients, the question is "how can you ensure you are the business that people find when they make that search?"
Why is digital integral to Emperor?
Digital unites all our propositions of brand, engagement, reporting and sustainability. It's the most effective way to communicate with your stakeholders at scale. Whether that is through your website, social media or broader digital channels, we will partner with you to get the heart of what matters, help you define your purpose and mission, and achieve short term goals that work towards your vision. We want to work with clients who need to achieve measurable results, who want to be informed by data and driven by insight. It doesn't matter how good you are, we'll make you better.
What does a client really mean when they tell you they need SEO?
A simple request like 'we need SEO' is a trigger that often tells me they need so much more. If we dig a little deeper, it's usually a fantastic opportunity. Understanding why they need SEO tells us more about what they really need – it may be to raise their profile and increase visibility, deliver a better user experience, drive more sales, attract talent or engage with stakeholders. There are many reasons why a client asks for SEO but ultimately their digital strategy needs to align with their business strategy.
What do you do when you first meet the client?
As a digital consultant, I really want to talk about their purpose, their mission, what's missing, what they're trying to achieve. In the beginning, I try to avoid getting stuck into a conversation about details like design or fonts, these things are important but they have to come later on. From the outset, I'm more interested in "is it doing the job for you?"
What's the next step after identifying the digital opportunity?
Our approach, Strategic Digital Consultancy, delivers for clients no matter where they are in their digital journey. Thet process starts with a look at the long-term goals and where the client needs to be in ten years. We can scale that back to see what the three-year picture should look like to stay on track for their ten-year goal. Strip it back another level and we can set measurable goals that can be achieved in the next 12 months in order to keep on track to realise that three-year picture. Stripping it down further, we set 90-day action plans to deliver on those one-year goals.
It's a new approach for Emperor, but it uses all of our skill sets. We've got copywriters, designers, strategists, all of the skills to deliver for a client – we're just framing it in a new way: a long term polemic right back to short term specific plans.
Helping clients to define their purpose is imperative to success, and it's a key crossover point that unites all of our agency's propositions.
Why is Emperor best placed to address client's digital issues?
Because Emperor has high-level consultants, an extraordinary level of expertise and is already strong on delivering its core propositions of reporting, brand, engagement and sustainability. I am bringing my experience of digital strategy to what Emperor is already good at – acting as an ongoing strategic partner. In many cases, we are already acquainted with the client's mission and purpose and talking to the right people at a very senior level.
If you'd like more information or help with your digital strategy, get in touch with Simon at simon.bennison@emperor.works.