Challenge
BT launched their new 'Beyond Limits' brand platform at the end of last year, with the ambition of reflecting the changing nature of BT and helping consumers once again recognise the brand as a fundamental part of the fabric of the nation. One of the initiatives of this new positioning is BT's commitment to teach digital skills to 10 million people through its 'Skills for Tomorrow' programme.
Our brief was to bring to life BT's commitment through a digital experience, which would both drive awareness of the brand ambition with a broad audience, as well as 'walking the walk' by delivering digital skills training through the experience itself.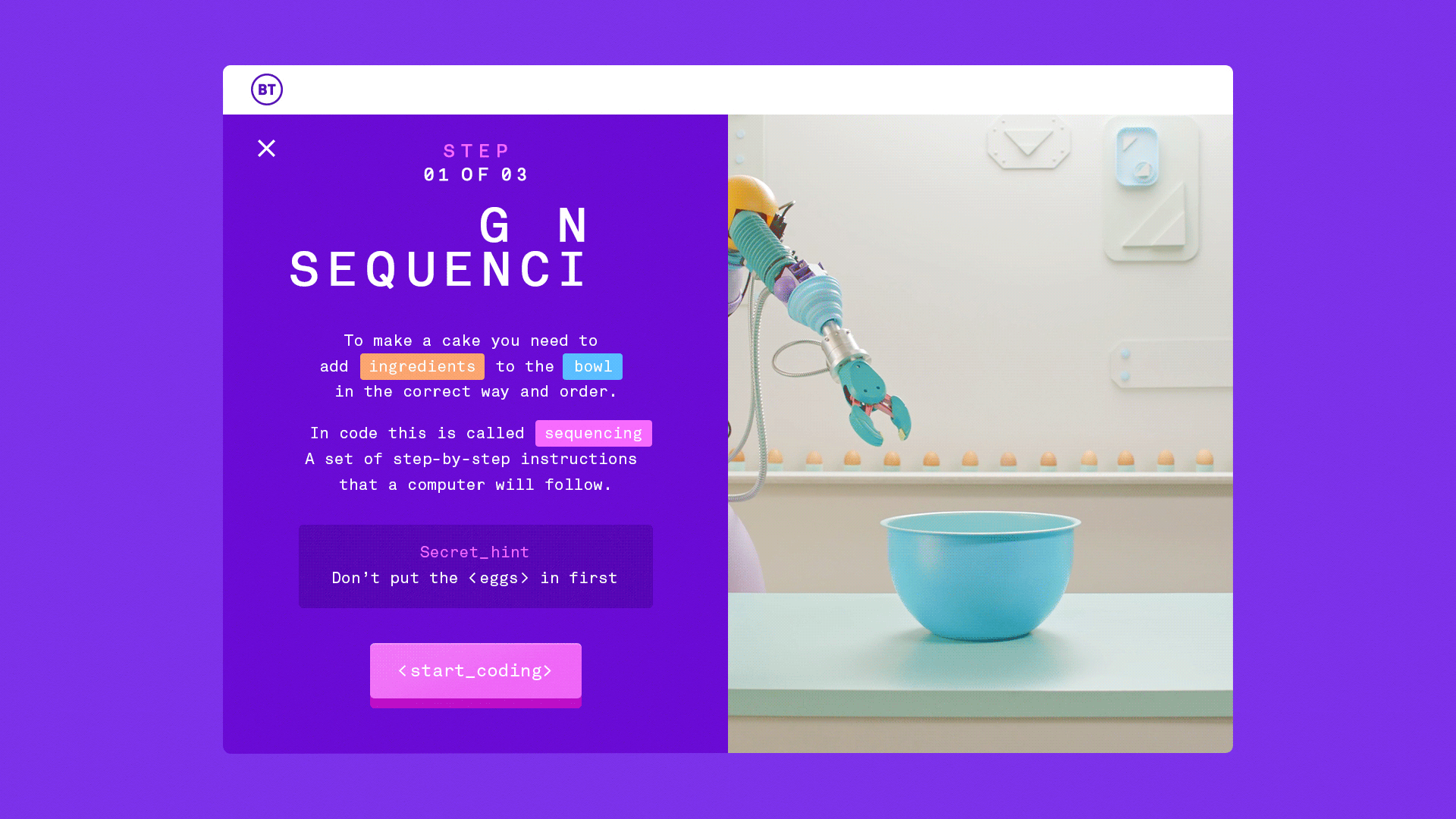 Solution
We designed an experience that did just that. The Code a Cake digital experience takes the sometimes mysterious and intimidating world of coding, and makes it accessible through the metaphor of baking a cake. Parents and children play with code that relates to ingredients and recipe steps, and then enjoy the often messy results, as robots follow the programmed instructions.
We created a real physical kitchen, with five custom-built working robots, to help young and old connect their choices of code to real world effects. On accessing the robot bakery website, parents and kids go through three parts of the kitchen and at each one they are taught a basic principle of code – sequencing, variables and repetition.
To try the experience and get involved click here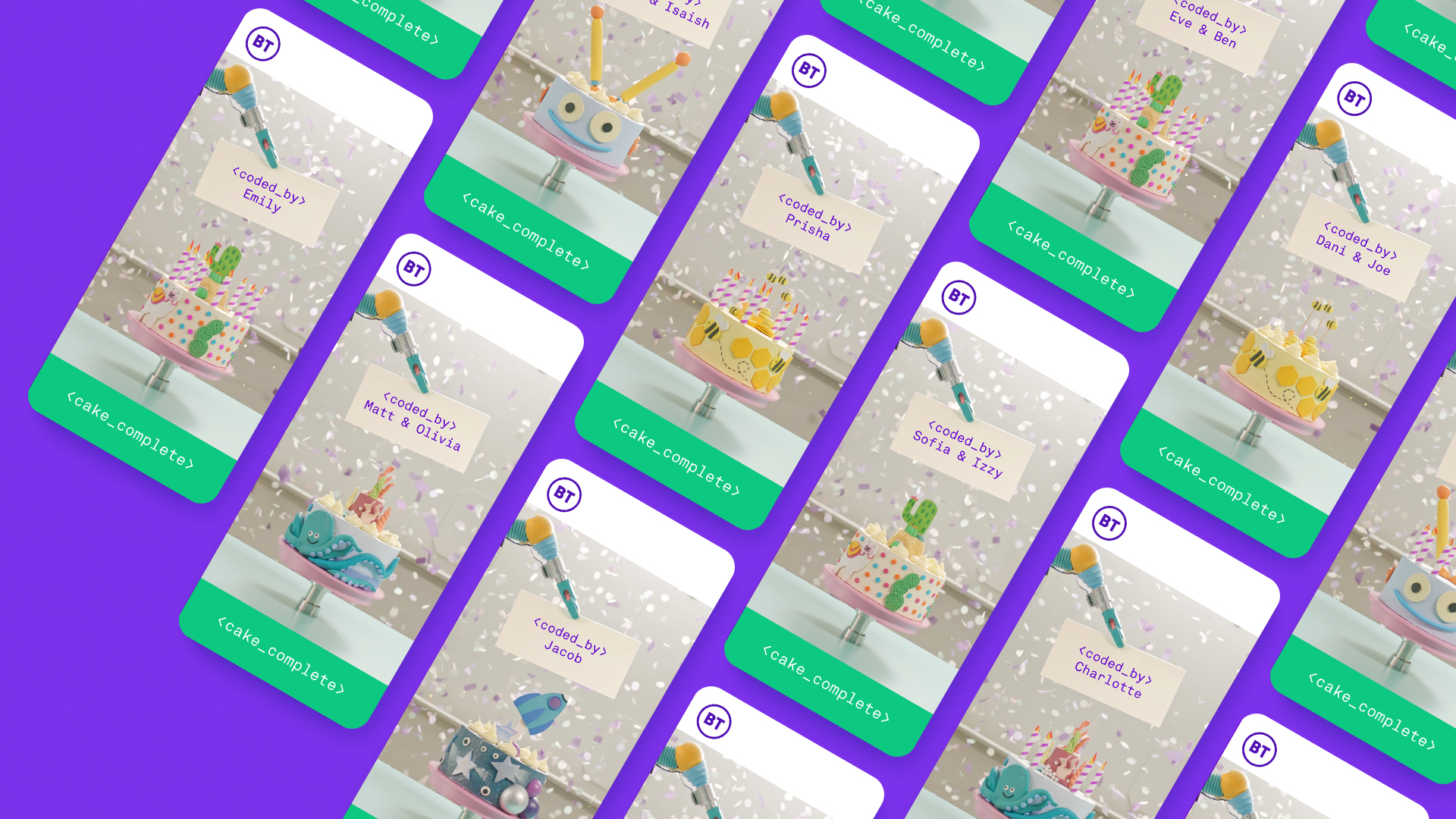 Results
The campaign launched on April 2. Originally designed to be a fun and educational activity that coincided with the start of the Easter school holidays, it now finds even greater relevance with millions of parents and kids stuck at home due to the coronavirus pandemic.
The experience is supported by an ad campaign, appearing on Facebook, Instagram and BT Digital Out of Home screens.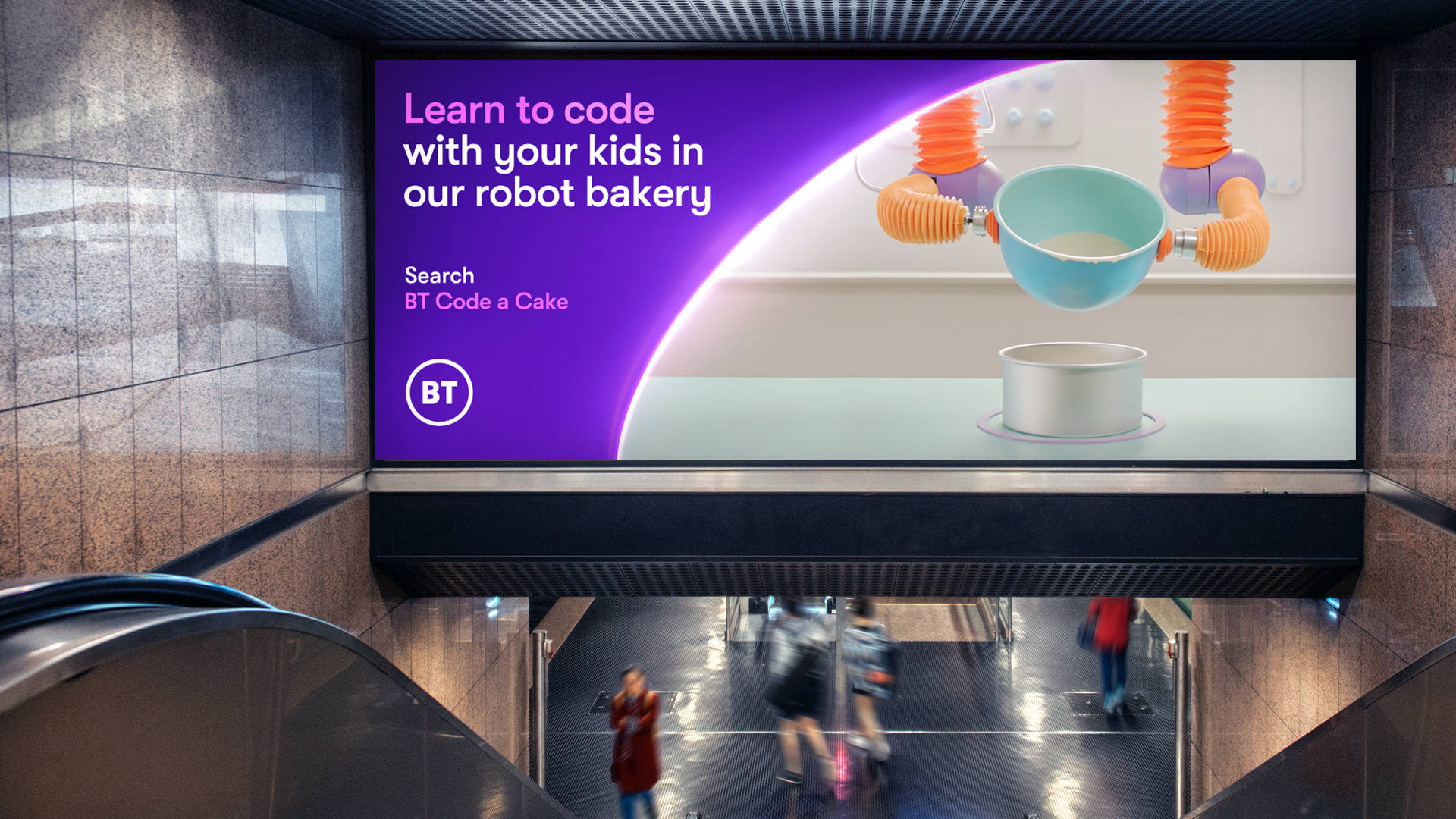 How it works:
On accessing the robot bakery website, at each stage you arrange simple, colourful blocks of code, then see the playful robots respond and carry out baking tasks. You can see the difference your choices make in a physical, tangible environment.
You also get to choose the theme for your cake, from Llama Piñata, to outer space, to robots (of course). At the end, your cake is personalised with your name, so you can share it on social media. You can even download the recipe to bake your cake in real life.
Advertising
Design
Games
Tech