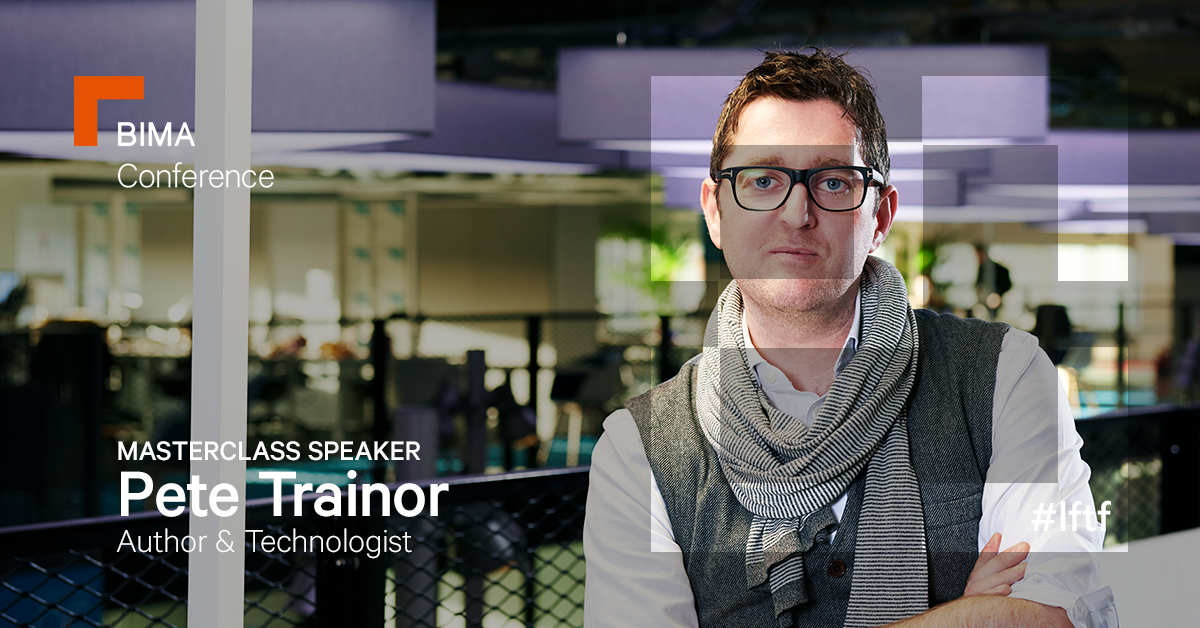 Ahead of his masterclass  at BIMA's inaugural conference, we gave Pete Trainor, Author, Technologist and Mental Health Campaigner one minute to answer just a few questions about the conference and what we can look forward to hearing from him…
Give us a preview of what we can expect from your session. What sort of things can we expect to take away from your session?
In our session we'll spend some time with experts in the field of 'marginalised consumers' exploring how a lot of innovation comes from the fringes of society, and what the benefits are for the wider innovation strategies (solve for the few, not the many!)
What do you see as the biggest opportunity and the biggest threat facing your area of expertise right now?
Data — In all aspects of automation, machine-learning, data-driven-design we have to get the data right in order to build robust, future proof services. At the moment the data simply doesn't exist, cannot (ethically) be used, or isn't fit for purpose.
What one change would have the most profound and positive effect on the industry?
Collaboration between different points across the spectrum. For example, we need to get Banks collaborating with Charities who innovate for disabled audiences. Or we need to get Self-Driving-Car companies collaborating with companies who specialise with words and copywriting.
Who are you most interested in hearing from at Lessons from the Future?
Diverse, new, interesting perspectives on the next few years of digital. Especially as social, political, and financial constraints start to be imposed on the industry.