Written by Helen Pollitt, Head of SEO – Avenue Digital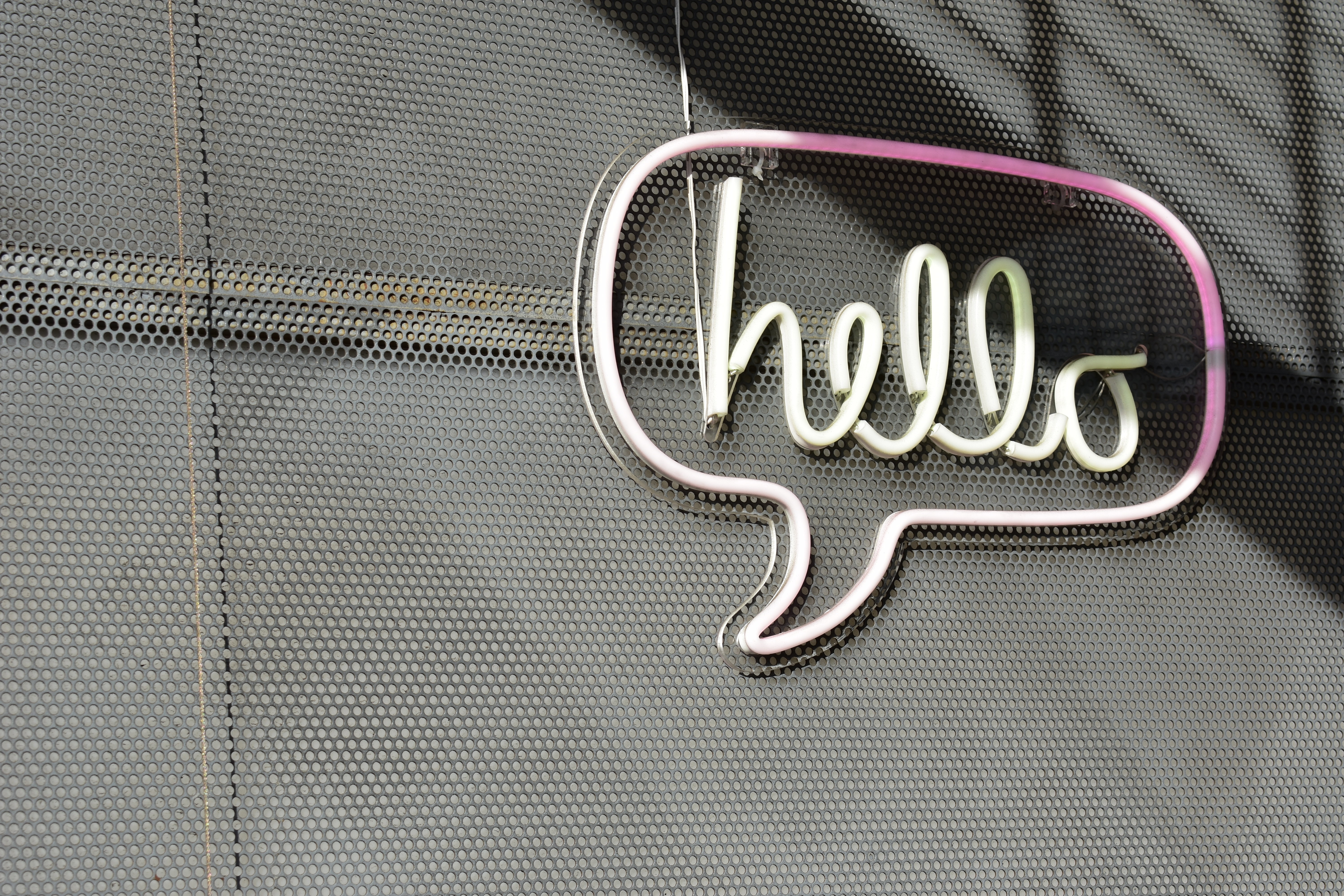 Selling online is a complex beast. Most retailers have a digital presence now which means competition within your industry is likely fierce. Throw in the fact that if you are a reseller you are competing against the brand's website or as a brand your direct competitors are your own stockists, then any advantage you can garner is critical. This is why it always saddens me when I see e-commerce sites that have set themselves up to fail in the SERPs (search engine results pages). A website's visibility in the search results is often the primary way to get visitors to the site, without it, a large portion of your potential revenue is going to a competitor.
There are many factors that go into ensuring your website is "rankable", but one of the most important issues for an e-commerce website is how well the search engine bots can understand the products on your site and how they relate to each other and the wider website.
Through this article I'm going to explain some of the most common issues retail sites face in making their products accessible to, and easily understood by, the search engine bots.
Internal linking
Search bots discover pages on the internet by following links to them from other pages. This is also one of the ways that "authority" is ascribed to pages through a trickle-down effect from pages with high authority to lesser authority. It is not only crucial for pages to be well-linked to from others on the website for the benefit of search engine discovery, but also website usability. What is the point in having stock on your website if it can't be found by your visitors?
There are several points on a website that allow for natural linking that can benefit both your customers and the search engine bots. The following are a good place to start to ensure your internal linking lends itself to easy navigation and good flow of page authority:
• Main navigation – often referred to as your "top-nav" the main navigation element can come in many forms in the wake of mobile first design; a burger menu, a collection of links on the left-side of the site or the more traditional navigation bar at the top of the website. It is widely held belief that one of the ways the search engines determine the importance of a web-page in the hierarchy of your website is how it is linked to from other pages on the site – i.e. if you deem it important enough to drive your visitors to then it will be considered more important to the search engines. Regardless, making sure your products can be easily accessed from your main navigation is crucial for search engines and users alike.
• Breadcrumbs – the small links, usually located at the top of the content beneath the main navigation, are helpful in navigating a user back to pages higher up in the hierarchy of a website. For instance, if you have visited the "red-t-shirts" category page of a site you might notice a series of links like Home > T-shirts > Red t-shirts which will allow you to click through to the home page or t-shirts category page.
• HTML sitemap – probably one of the lesser known internal linking systems is a page which features a collection of links that outlines the structure of the website. It is a great way of ensuring your key pages are accessible to users and search engines but it is often left off of websites or a link to it is hidden down in the footer making it hard for visitors to find and use.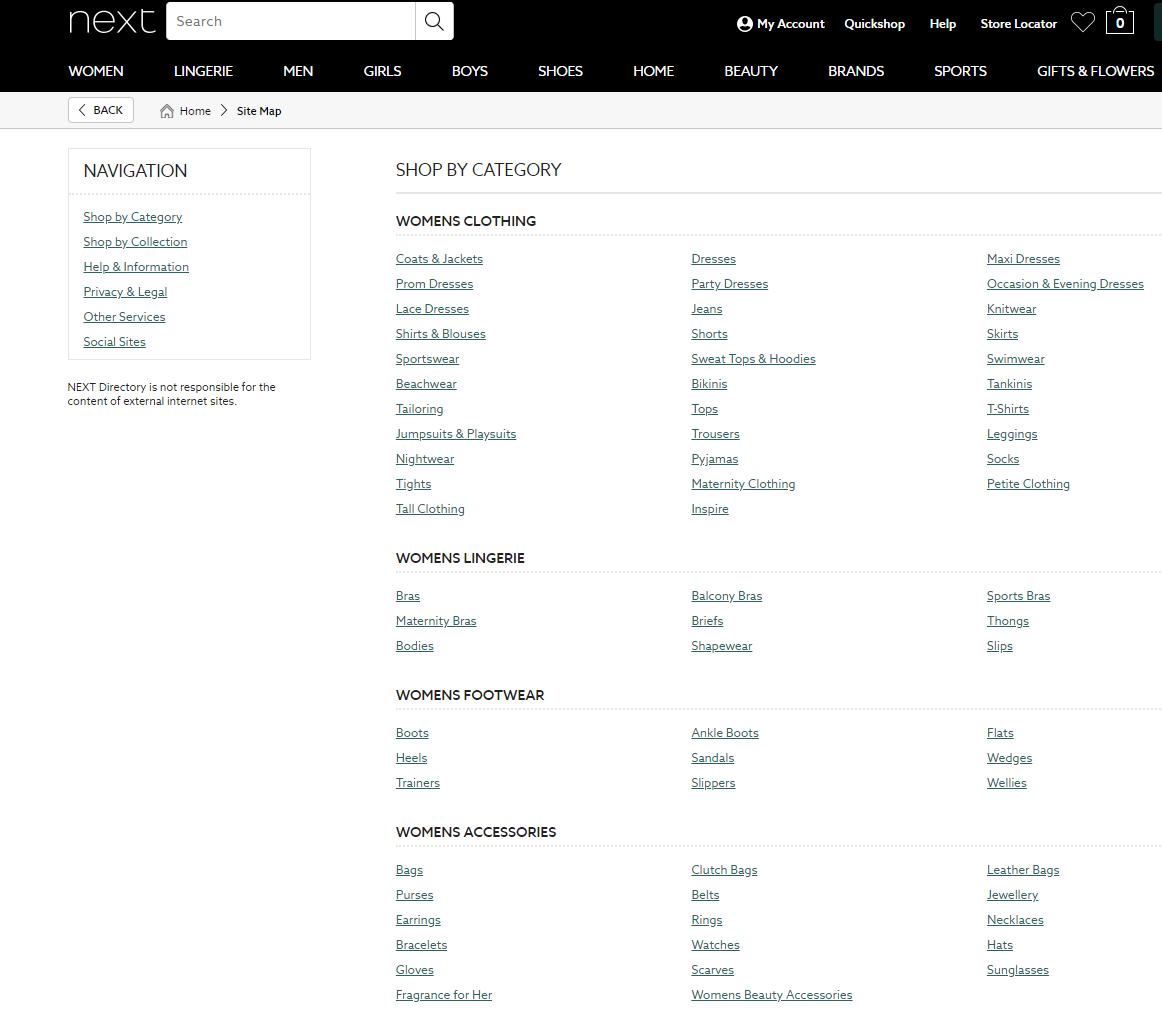 Example of next.co.uk HTML sitemap
Slow load times
It irks me as a website user. I'm on my mobile whilst rushing around town, looking to compare the price of an item I've just seen in store with sites online, and the website I click on to show me the exact item I want greets me with a blank page. No wait, sorry, it's not blank, a banner carousel is loading in. Slowly. I can't scroll past it to the item I want to buy though. I'll just have to wait. Actually, I might just go back to the store I was just in, it'll be quicker than waiting for this webpage to load. Those who know me well will testify that patience isn't necessarily my greatest virtue but it also isn't for many modern shoppers online.
An often quoted study by Akamai suggested that a 100 millisecond delay in website load time can influence conversion rates negatively by 7 percent. This reinforces Google's own study published in 2017 which claimed that 53% of mobile users will leave a web page that takes longer than 3 seconds to load. Three seconds, on a mobile device… that's not long. In fact, you can test how quickly your webpage loads on a mobile device using Google's own tool. You might be shocked by the results.
Google released an update to the way they rank websites in searches conducted on mobile devices in July 2017 which factored in load speed. The "Speed Update" only affects very slow loading websites so increasing your load speed on a mobile device from 1.5s to 1.3s might not affect its ranking much but it could well influence user behaviour on your site. As already discussed, with the competition amongst e-commerce websites being so strong, every small advantage helps and SEO is a game of incremental wins.
Fixing the load speed of your webpages will most likely require the assistance of a developer, but to get an idea of what needs changing have a look at tools like Pingdom's Website Speed Test or Google's PageSpeed Insights. This will give you an understanding of whether your issue is with your code, server, content or a mixture of all of them!
Security
In this day and age, with data security scandals happening all too often, it is crucial that data provided by customers over your website is handled securely. Google Chrome and Mozilla Firefox browsers are so committed to alerting users of sites that are not protecting their data that you will be greeted with a warning in the search bar when looking to visit an insecure site.
Internet users are getting savvier as to how their personal information is being used and how safe it is online. The search engines want to serve the best webpages to their users and take note of these behavioural trends. In 2014 Google introduced a small ranking boost for webpages served over HTTPS. This means that webpages with an SSL certificate will have a small advantage over non-secure webpages. However, Google made it clear when the algorithm update was announced that this boost would only be a "lightweight signal"
Essentially, if your website isn't already running over HTTPS it should be, however, be careful when moving over to HTTPS that you take full stock of what a website migration entails. If done incorrectly it can have a disastrous affect on your website's visibility in the organic search results. It is not something to undertake lightly and I would highly recommend getting advice from an SEO before you proceed.
Schema mark-up
One of the quickest ways to differentiate your website from your competitors in the search results is through employing structured mark-up on your product pages. Structured mark-up is added to a webpage's HTML code and essentially works like a labelling system. It helps search engines to understand the content that they are parsing with more certainty, i.e. this list of eleven digits is marked up with
One common technical issue for retail sites is not utilising product or review schema or, implementing it incorrectly. Review schema can enable your search snippet to pull through a star rating which makes your website stand out in comparison to others featured alongside you in the SERPs and Product mark-up can allow for the price and stock levels to pull through.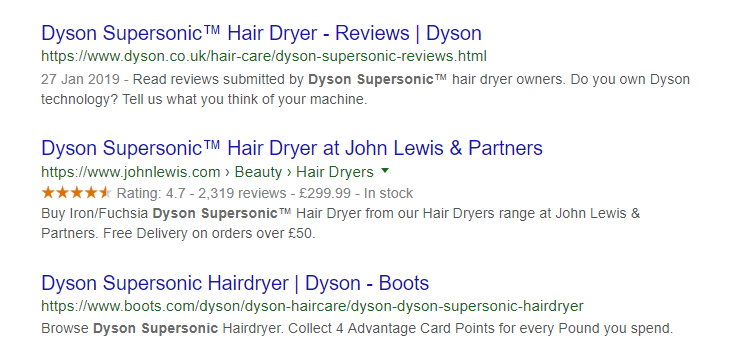 The best way to check if your product pages have review or product structured mark-up is by running a sample of the pages through a testing tool such as Google's. If they don't, or a mistake in the implementation is flagged, then this is the time to speak to your development team.
Image optimisation
One big trick a lot of retail sites seem to be missing is optimising their product images for image searches. Image search is an often-forgotten element of the research journey although it can be particularly important for websites that sell products for which design and aesthetics are important. Consider redecorating your lounge. You might go to Pinterest for some ideas on what you want it to look like, you might search for "art deco rooms" and at some point you might start thinking of purchasing products. 
A set of images has been determined by Google as being pertinent to the search "art deco floor lamps" because of a number of factors including the HTML "alt=" attribute, the image caption and the image file name. Other than that, the standard SEO rules apply; the more authoritative the webpage is that features the image, the more likely it is to rank.
Product sitemaps
It is generally advised that unless your website is very small you should have an XML sitemap added to it to guide the search engines in discovering the pages on your website that you want to have ranked. The sitemap is a file in XML format that contains a list of the pages on a website the owner wants the search engines to find. It is prudent to only include URLs of live pages, not ones returning a "404 – not found" status code, or a URL that is redirecting to another page. This is one of the major elements e-commerce websites get wrong. When stock has a high turnover and products become unavailable their pages are often turned off. This isn't always a problem, although it will be a frustrating experience for visitors looking for that product. Including these pages in your XML sitemap list gives conflicting signals to the search bots as to whether they should keep returning to these pages to check if they are live again or if they are permanently gone.
Most website owners do not realise that for larger websites there is merit in having more than one XML sitemap. Google advises that XML sitemaps should only be a maximum of 50,000 URLs or 50MB in size, so if your site is very large, having multiple sitemaps is a necessity. However, at Avenue we recommend separate XML sitemaps for larger retail sites that split out products and images to give the search engines a better understanding of how your website is structured, and also allow you (or a skilled SEO) to identify any indexing issues easier.
Faceted navigation
Technical SEO advice for e-commerce sites simply wouldn't be complete without mentioning faceted navigation. This is one of the most common SEO issues with retail sites. Faceted navigation is the process of using filters on your site to narrow down the content visitors want to find. Typically, you would see faceted navigation in play on an e-commerce site when you are greeted with a list of products. For instance, you may have a clothing site with a landing page for "women's clothes". From there you could select size, colour and brand filters which would narrow down the list of products you are shown. The issue with faceted navigation, if not set-up correctly, is that it can create a lot of very similar thin quality pages that are crawlable and indexable by the search engines. Imagine your "women's clothes" landing page; the meta title, the header 1 tag and the copy on the page will not change as you filter to show only size 16 clothes but the URL would be different, for example www.exampleclothesshop.com/women?size=16. The title and headers would remain the same. Picture the combination of filters that could be selected and the volume of pages that would be created as a result. Yes, a lot.
The issue with these pages is that they can keep the search engine bots away from crawling your more important content, link equity that could help rank your core product pages higher gets diluted amongst the pages you don't want ranking and there's the issue of lots of pages cannibalising the keywords on your listing page.
The easy way to see if your site's faceted navigation is creating indexable URLs that you would rather weren't cluttering up your website is to perform a site: search. Simply go to your search engine of choice, type in site:[your website domain here] and look through the pages that are listed. If you see ones with a ? and a string of numbers and letters then your faceted navigation created pages are likely being indexed. Just click on a few of these and see what pages you are presented with.
The best way to solve this issue is to not build it into your website in the first place. Whenever the SEO team at Avenue is making recommendations for a retail website in build we will advise against setting up the faceted navigation so these pages are limited in their indexation. I would love to be able to give you the definitive way to achieve this but it is very much dependent on the set-up of your website. For instance, adding canonical tags to these pages will mean the link equity is pushed back to the main listing page and not the filtered pages, but it doesn't stop these filtered pages from being crawled. You could employ a "rel=noindex" HTML tag for those pages you don't want appearing in the search results, but again, this doesn't solve the crawling issue. Adding a "rel=nofollow" HTML tag to the filtering system so the pages that are created through it cannot be reached is a good solution, however, if those pages are linked to from elsewhere (for instance, you have a seasonal campaign page that links to a specially curated list of products "great for summer!") which have been achieved through filtering then that page can still be found by the search bots if that link doesn't have the nofollow tag added to it. Even though you might be very vigilant with ensuring nofollow tags are added to every link to filtered pages on your site, you can't prevent other websites from linking to them.
If your website filtering system is quite simple and doesn't actually have that many combinations, then search bots visiting them isn't necessarily going to prevent your more important pages from being crawled, in which case using a canonical tag may be a good solution. However, if you have thousands of pages being created on your already very large website you may need to ensure these pages aren't accessed by the search bots, in which case a nofollow and noindex tag might need to be used in combination.
Conclusion
There are many technical issues that can plague a retail site and impact its performance in the organic search results. The key is to keep checking how well your website is being indexed and what pages the search engines are finding. From there, you have a better chance at streamlining the SEO efficiency of your site and getting those top ranking spots.
AdvertisingDevelopmentSearch