Every great developer and engineer has a little of that star quality. They might track down a fix like a case-hardened detective, or be a Zen-like master of technical arts. And that's why we've put together the brand new Jammy Awards. They're designed to recognise the unsung heroes in your business and the characteristics that make a great engineer. If you think you fit the bill – or know someone who does – check out the awards on offer below, and enter via our website by Monday 11th October.
The Detective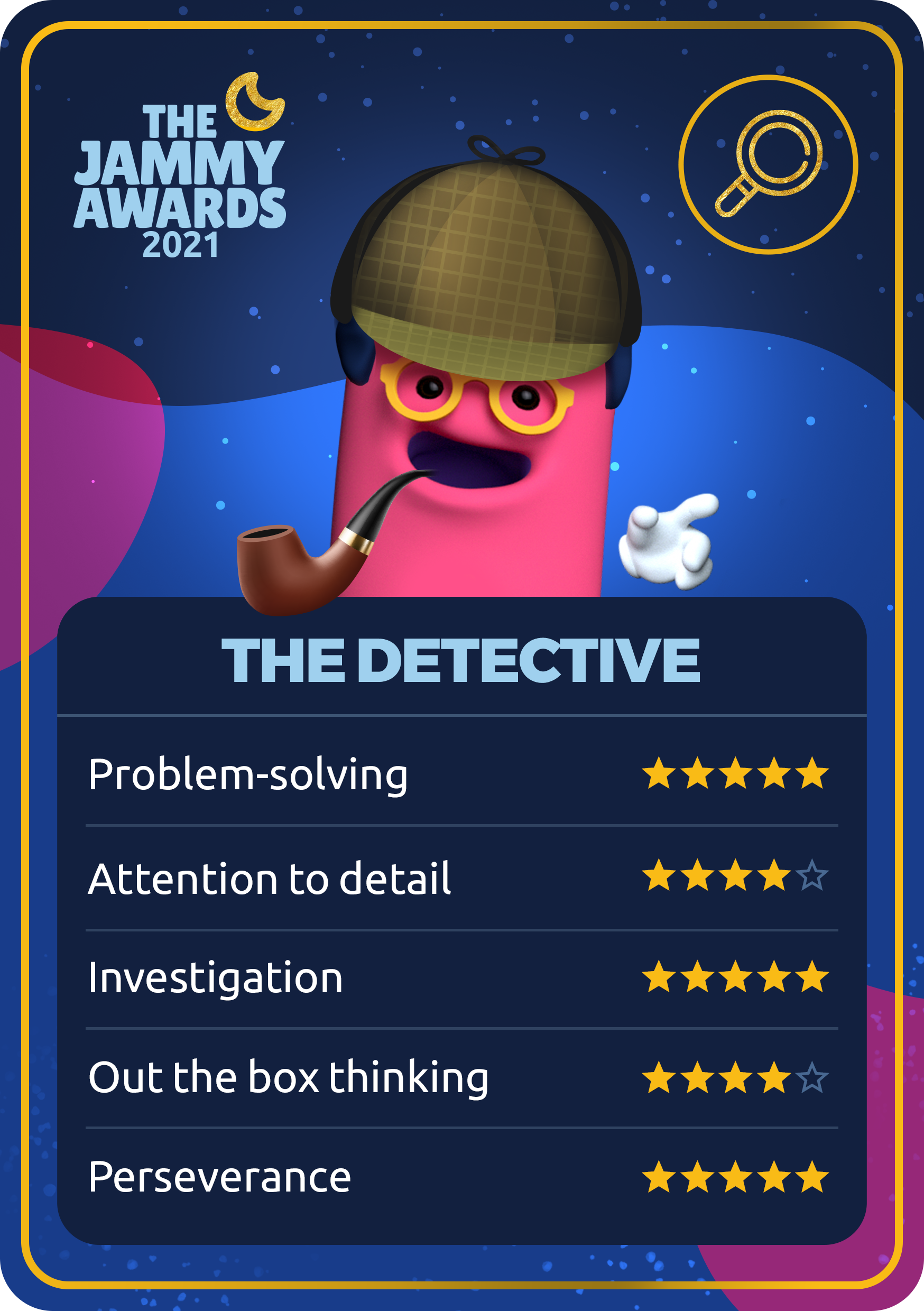 The winner of the Detective award will be someone that has:
Forensic attention to detail
Natural ability to break problems down and work through them
Tenacity to persevere until the job is done
Always researching new methods, tools and self-learning
Can be a bit of a maverick, but by God they get results
The Rookie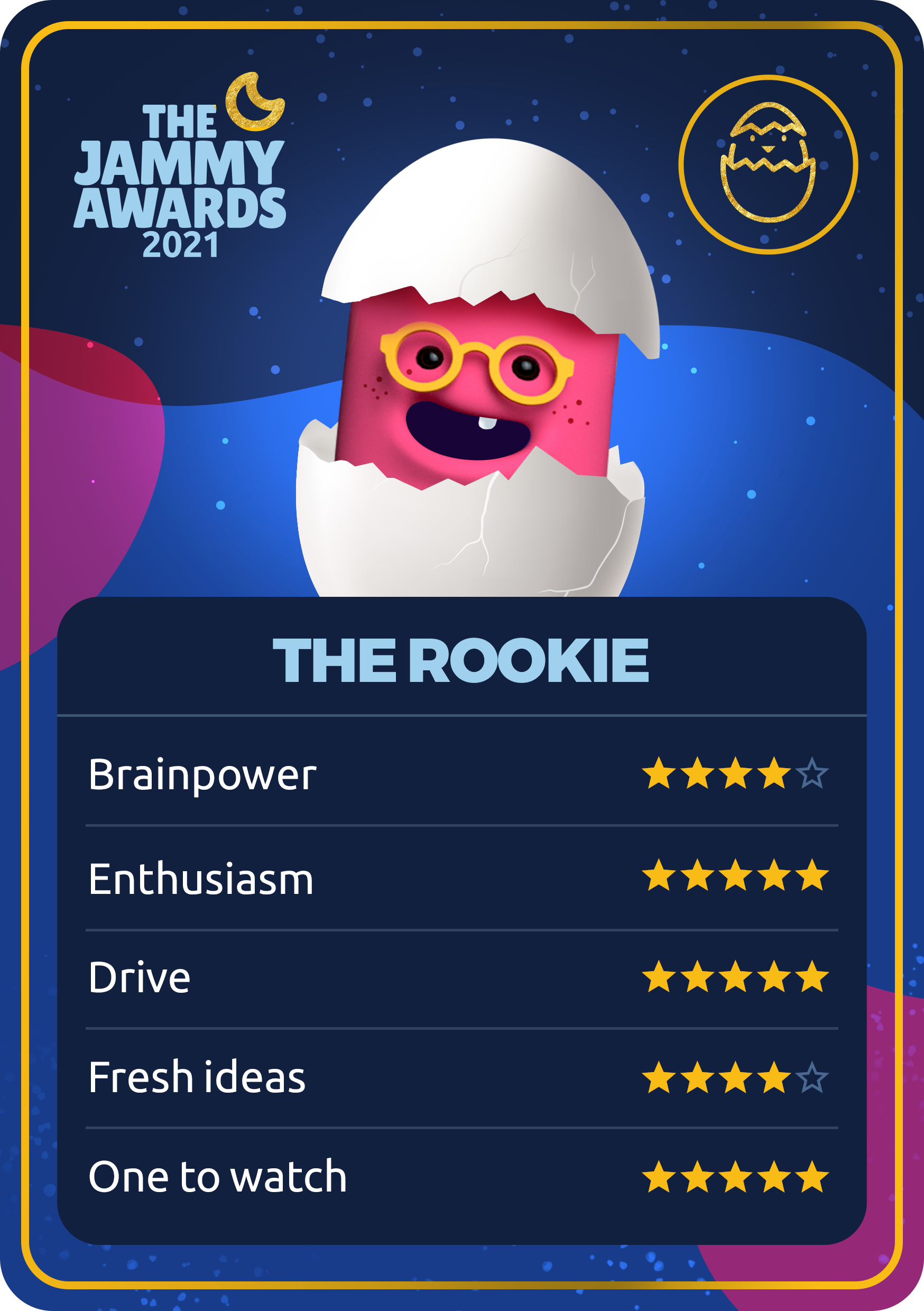 The winner of the Rookie award will be someone that has:
Bossing a junior role
Has already made a big impact in their team/office
Thirsty for opportunities to develop and expand their knowledge
Doesn't need to be told twice
Gets stuck in – the Rookie is someone you can rely on!
A future leader with heaps of energy and fresh ideas
The Right-Hand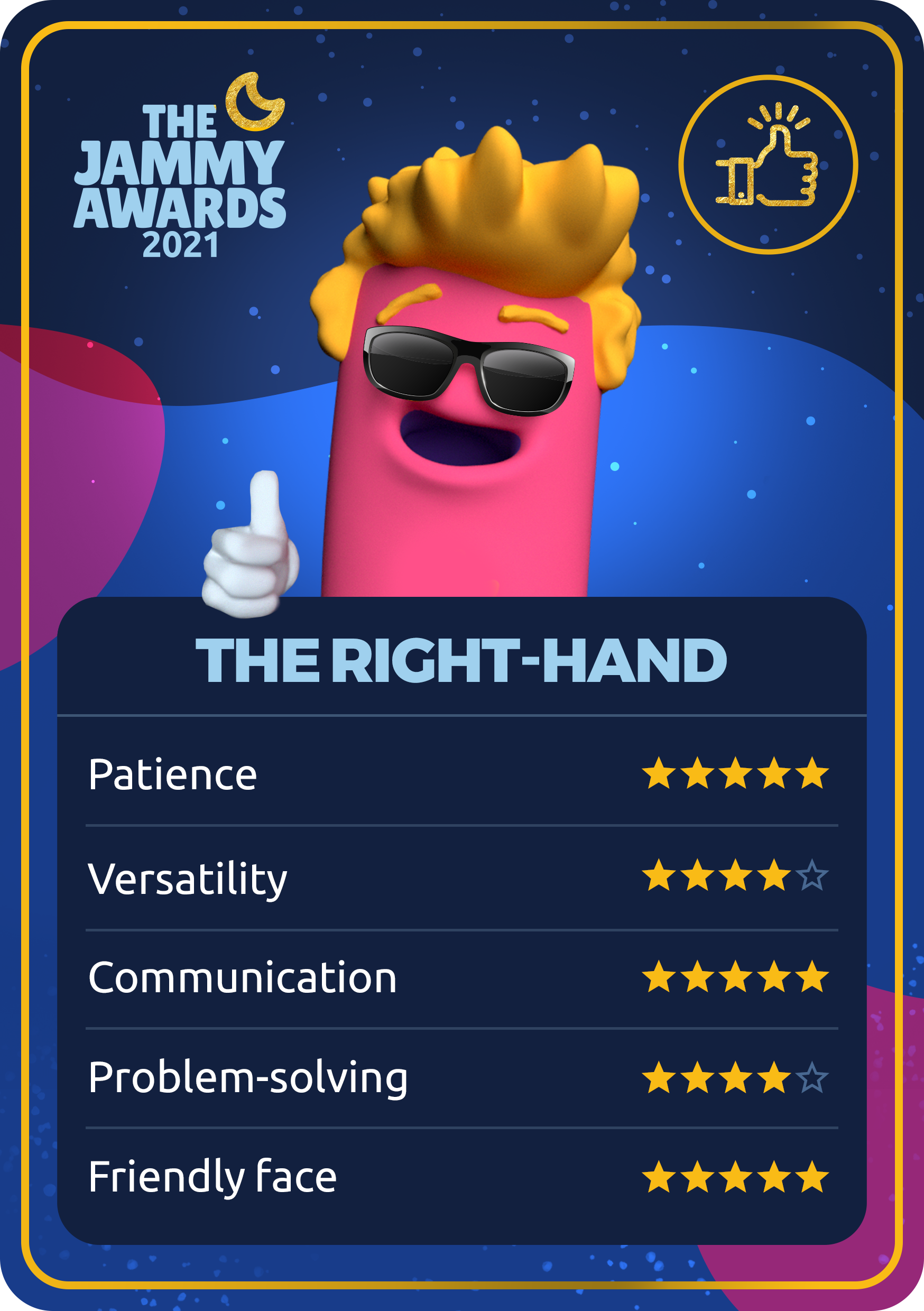 The winner of the Right-Hand award will be someone that has:
The go-to for any technical query
Patient with even the most mundane issue
Works really well with all parts of the business to help them understand technology
A friendly face – even in the case of a picnic (problem in chair, not in computer)
Has never uttered the phrase, 'not sure about that one'
The Ronaldo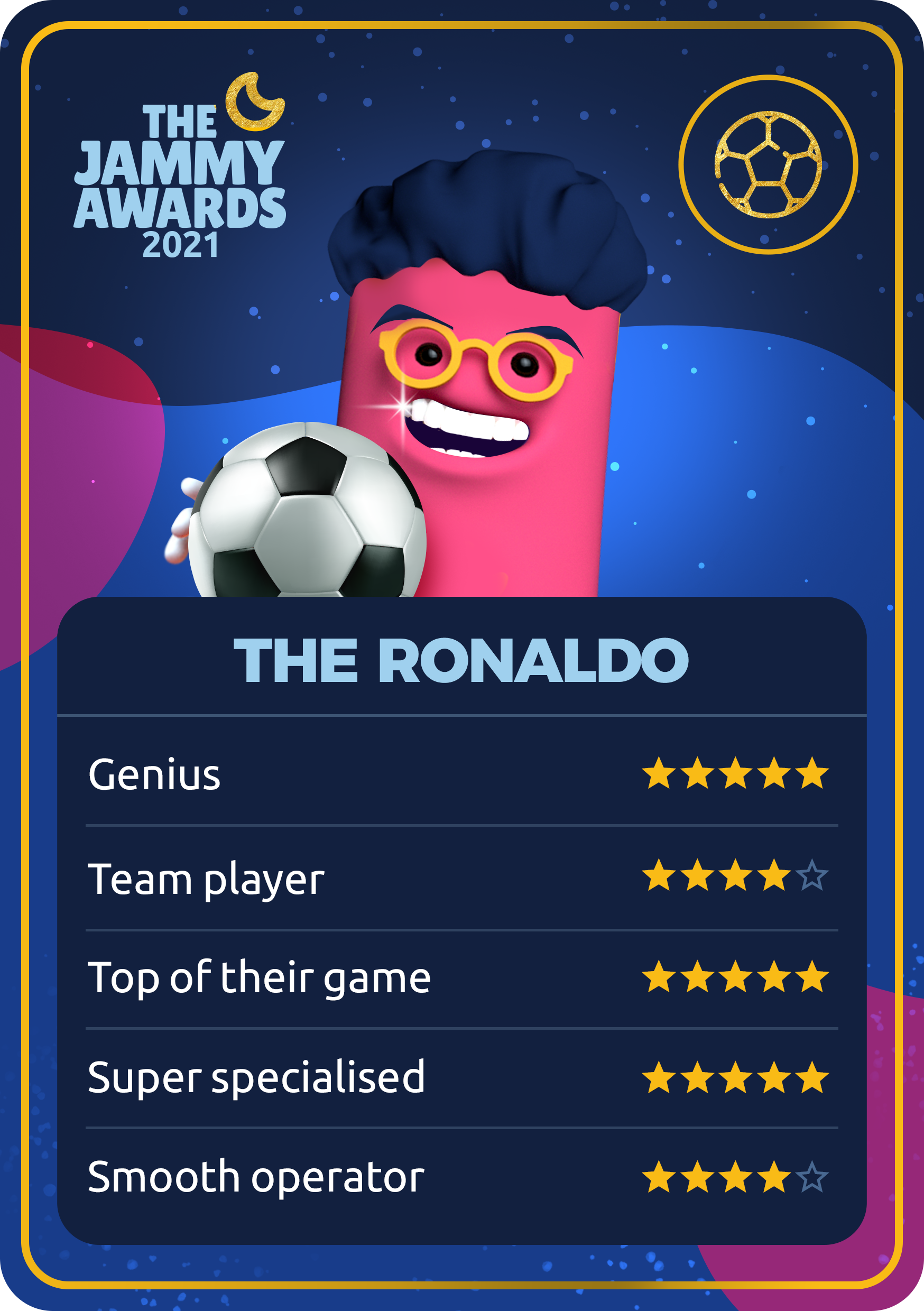 The winner of the Ronaldo award will be someone that has:
An expert in their field
Equally as good on a team , on their own and speaking to clients
Never stops upping their game and learning new tech
Takes any opportunity to flex their expert subject knowledge
Owns merch relating to their field of expertise – possibly pyjamas
The Night Owl
The winner of the Night Owl award will be someone that has:
Can smash out an all-nighter when needed
Offline only when the internet goes down
Can be found 'in the zone' (earphones on, energy drink on desk)
Can focus in on a problem and work on it without pause longer than anyone else
Any questions, please contact us at marketing@justaftermidnight.io. Good luck!
Branding
Business
Content
Development
Growth
Industry
Leadership
Mentoring
Strategy
Talent
Tech