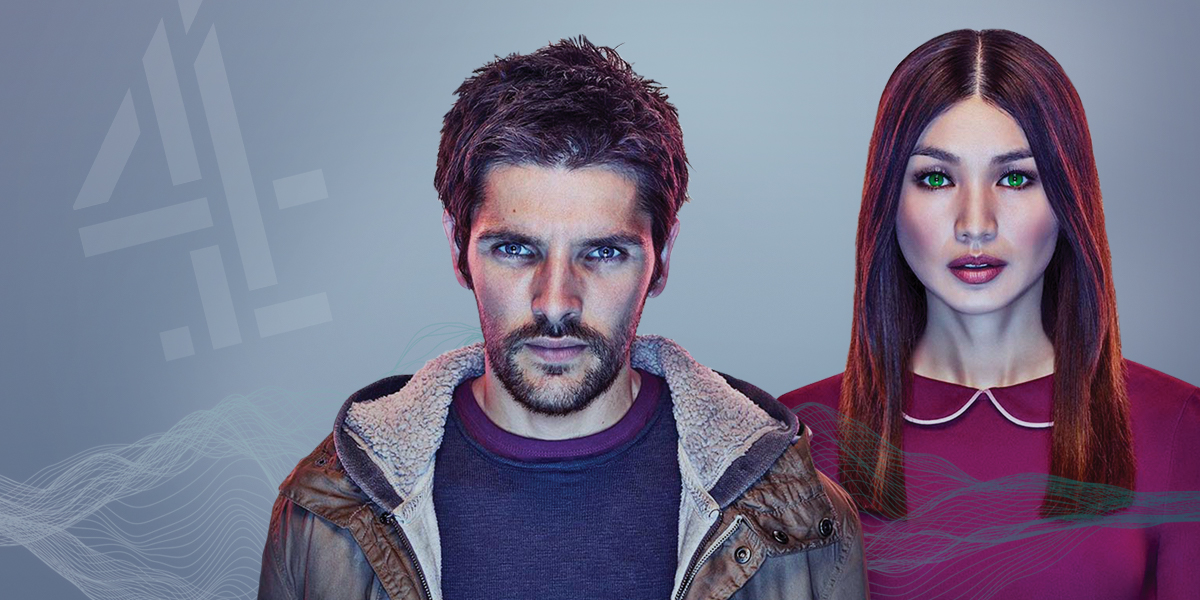 In 2018 Channel 4 approached us to craft a unique voice experience promoting the upcoming season 3 of their critically acclaimed tv show Humans. Set in an alternative present, Humans explores what happens when the line between human and machine becomes blurred. It's Channel 4's most successful original drama to date, and has gone on to win multiple awards.
Innovating using voice technology
Having won creative Baftas for the promotional campaigns for the show's first two seasons, Channel 4 sought to raise the bar and develop a unique and innovative experience through the Amazon Alexa and Google Assistant voice platforms, and chose Screenmedia as their partner to bring it to life. With more than 25% of homes in the UK expected to own a smart speaker by next year, voice is an increasingly important channel for brands to engage with their audiences. So how did we leverage this new medium and promote the series? 
The Concept

Working with 4Creative, Channel 4's in-house creative agency, and Glasgow-based copywriting agency Blackad, we needed to reflect the technological and human ambiguity in the show, so we crafted a reverse Turing-style test to determine if the show's fans were humans or 'synths' trying to hide among the population.
Exactly how human are you?
Administered by the fictional and slightly sinister-sounding National Synth Detection Unit, the test takes users through one of four sets of unique questions using a mix of rich media, recorded audio, and the native assistant voices. At the end of each test the user's personality type is revealed, taken from the Official Synth Manual created by the show's production company Kudos, and users are directed to a companion site, NSDU.co.uk, to share their results.
Elevating the voice experience with mixed media
The experience uses a mix of short audio clips and bespoke recorded audio in addition to the native assistant voice. This blend ensures the experience stands out from existing offerings and exceed users' expectations.
Part way through each experience, the native assistant determines that it cannot confirm the user is human, and 'escalates' the conversation to a human colleague. To achieve this, 4Creative recorded custom audio with a voice actor to simulate a phone call conversation with a human supervisor who takes the user through the remaining questions. This quirk quickly became a fan favourite, catching users by surprise and enhancing the 'real world' feel of the experience.
The experience was launched in April 2018, accompanied by cross-channel promotion by Channel 4 on-air and online, receiving over 50,000 users in its first week, and was well received by both critics and users alike.
Cross-platform development 
To reduce development time and ongoing maintenance we used a cross-platform approach to develop the Human Test. Hosting the experience's content on Azure, we used Azure Functions as a facade between a shared backend codebase and the Alexa and Google Assistant platforms.
Using our own 'Story Mode' method of voice development developed in-house for media and entertainment voice experiences, we were able to control how a user moved through each experience, without jumping from question set to question set. By understanding where a user was in the test, we could ensure the assistants were serving users the right questions and responses in sequence, resulting in a smooth, consistent, and engaging experience.
The power of voice
With near-frictionless activation of a voice experience in the home (and soon the car and workplace) voice experiences provide a great opportunity for media brands to drive consumers to engage with their brands, prompted by advertising, broadcast content, and online promotion. Whether providing additional or behind the scenes content, engaging standalone entertainment experiences, or functional skills to help the user at home, voice is a perfect fit for innovative media companies, buoyed by a curious and enthusiastic user base. The Human Test dovetailed perfectly with our innovative practice, Channel 4's promotional goals and Humans' dystopian content.
The Human Test is available on the Amazon Echo, Google Home, and through the Amazon Alexa and Google Assistant apps on mobile. All you need to do is say "Start Human Test".
Go on, try it and see if you're human or synth, or get in touch to see how voice could fit into your organisation.
Advertising
Development
Tech