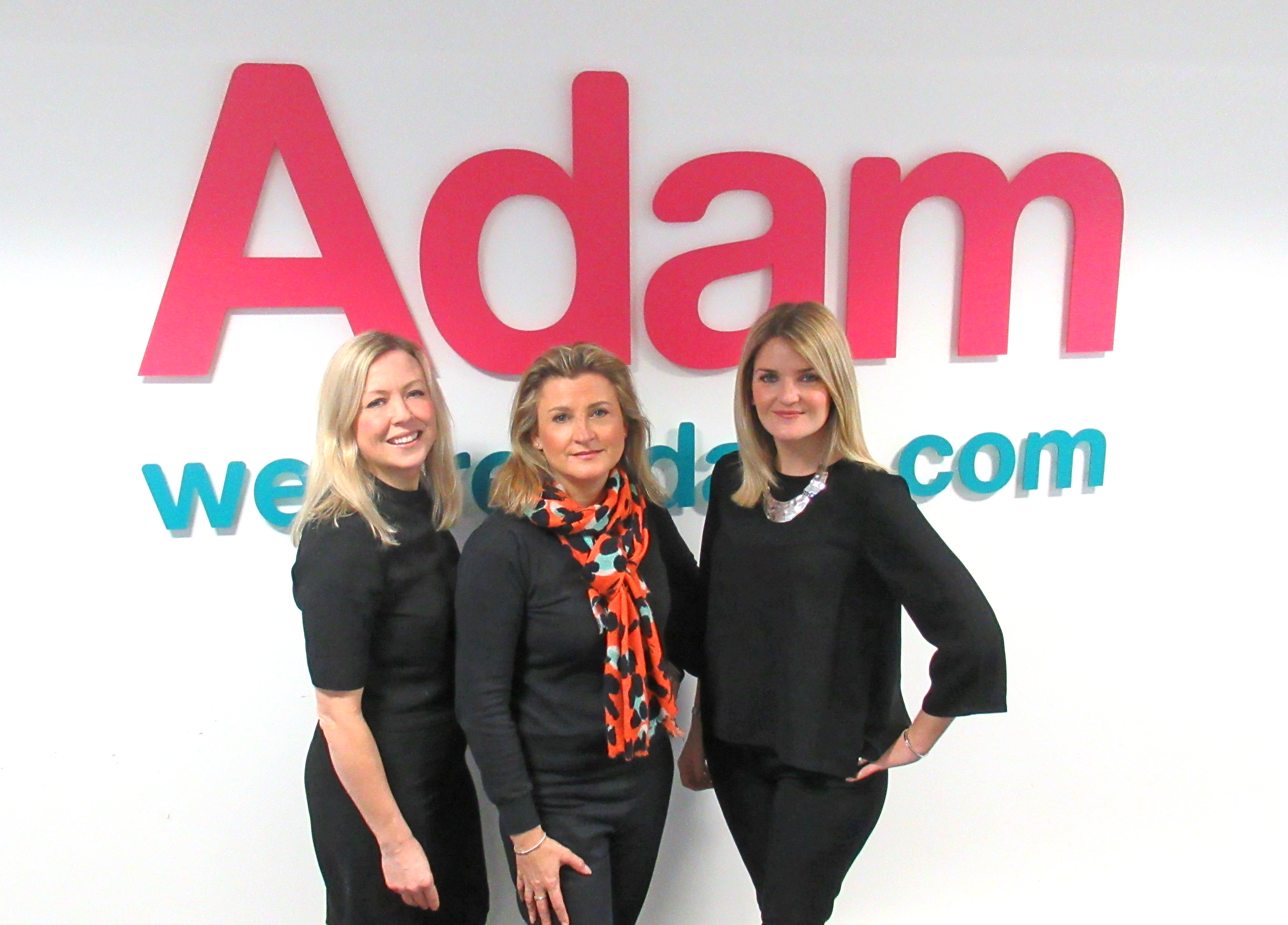 Adam Recruitment's HR division celebrates its' 10th anniversary
Already a leading player in the Marketing and Digital recruitment sectors, Manchester based Adam Recruitment's HR Division aims to mark their 10-year anniversary by setting their sights on becoming the number one North West recruitment brand for HR.
Since the launch of Adam HR in 2008, the business has become a recognised and trusted brand by some of the region's most successful HR professionals and continued growth has led to a 40% increase in jobs over the last 12 months.
To help deal with this influx of roles, the business has further bolstered its team through the addition of Lindsey Wroe as Principal Consultant in a landmark appointment. Lindsey brings 10 years' experience in HR recruitment and will work alongside Co-Founder and Director Vanessa Jackson and Senior Consultant Louise Hunter, to further develop the Adam HR brand.
Vanessa Jackson commented: "It is our vision to build on the success of the last 10 years and become the go-to recruitment brand for HR in the North West. We are proud to boast that 98% of our candidates are happy and progressing in the roles we helped them secure. This statistic is a result of the hard work our team puts into going the extra mile to ensure business hire the 'right' person and candidates find a role that truly meets their aspirations."
Vanessa continued "The Adam HR team are vastly knowledgeable HR recruiters and we have a combined 30 years' plus experience of the North West HR scene. We also have first-hand knowledge of working in HR. I personally worked in a HR operations role before moving into recruitment and I'm also currently responsible for HR within the Adam Recruitment group. It is this experience which sets us apart from the competition. It helps us to really get under the skin of what a business is looking for to ensure we find them the right people to meet their objectives."
New addition Lindsey Wroe added: "When the opportunity arose to join Adam HR I jumped at it. I knew the business well as they used to be one of my competitors. They have a very strong reputation in the HR market and I've heard lots of good things from my contacts about the work Vanessa and Louise do. They are a small team with gravitas and credibility with senior HR leaders and I wanted to join the team now to have an impact on their growth. They are on the cusp of something very exciting."