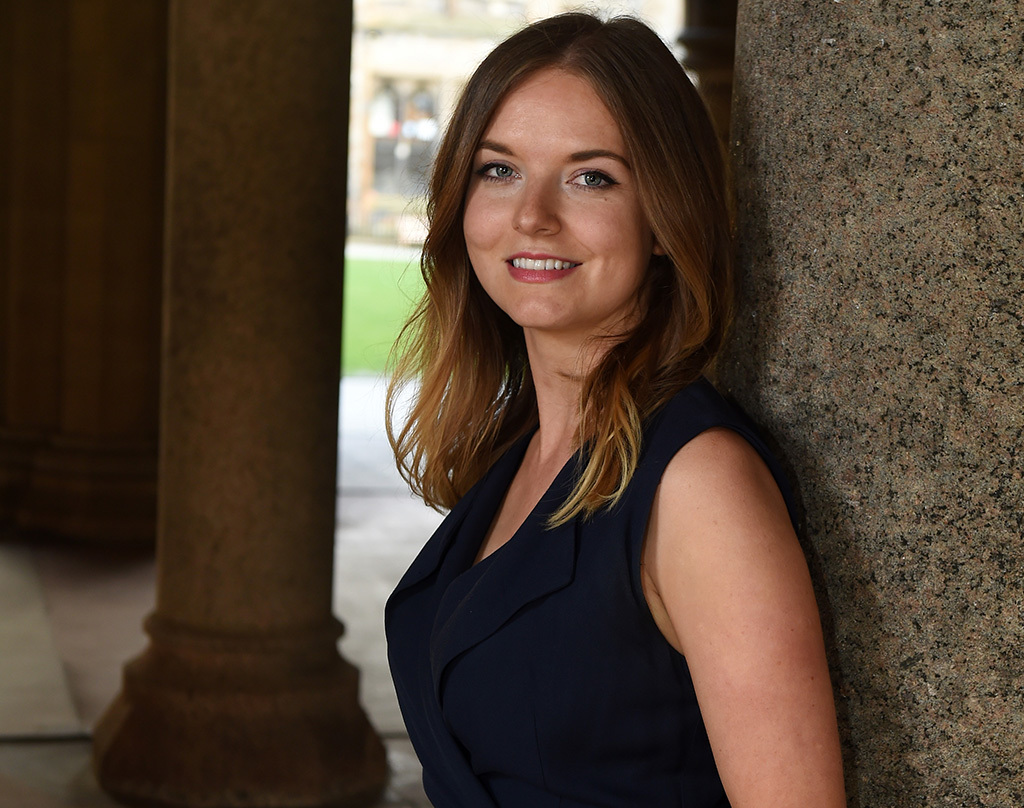 Cat Leaver, Director, Brand Scotland
As the year draws to a close, we caught up with Cat Leaver, Director, of newly created Brand Scotland. Almost six months into her new role we asked how things were going and what was on the agenda…
BIMA: You are well known for  your work at digital agency, After Digital, and as a leader of TEDx Glasgow. What do you think are the most valuable skills and learnings you will bring from your previous roles to Brand Scotland?
Cat: It's a brand new and massively exciting role , so I'll be leaning on a lot of my past experiences to shape it and reach our (big) ambitions, but likewise there will be lots of new learnings. My experience has taught me to always challenge assumptions, to look for the why rather than the what (purpose before action) and the importance of building relationships. These, and many more, learnings are already forming the foundations of how I take this role forward. It's complicated and complex, but massively interesting and I'm excited that I'm in a position where I can continue to develop amongst an impassioned team.
We're at the very beginning of this journey but it really is an honour and a privilege to be part of shaping how we present Scotland to the world.
BIMA: Due to its recency there isn't much information out there about Brand Scotland yet. Are you able to tell us a little more about its scope, deliverables and what success looks like?
Cat: Brand Scotland is the collaborative effort of Scottish Government, Scottish Enterprise, VisitScotland, Universities Scotland and partners to harness our national stories, our technology and our talent for all of Scotland's benefit. Our aim is that Scotland has a strong and compelling identity which clearly articulates to the world why it is a top contender to live, work, study, invest in, do business with and visit.
With internationalisation and increasing connectivity, we're facing more competition than ever and are at the behest of our reputation to attract tourists, international students, talent and investment. Despite many perceptions, Scotland is not as well known internationally as you may assume and whilst our research suggests that people do look upon us fondly it is with a somewhat one-dimensional view of what we have to offer as a nation. At Brand Scotland we're looking to reinvigorate Scotland's presence in international markets with a view to stimulating sustainable economic growth and to build on Scotland's positive international reputation.
Success will be joined up, efficient activity from both the public sector and beyond. It will be in our ability to capture the might of many and amplify our voice across the globe. And, ultimately, it will be in increased profile for Scotland and the return on our economy. When we manage to attract the attention of the world and have started to change misconceptions on who they think we are, then we'll be succeeding. But success is as much about momentum as it is about goals.
BIMA: Where does #ScotlandisNow fit in?
Cat: Scotland Is Now was the first step in our collaborative journey. Launched on 11th April 2018, it was our first global, collective campaign where we began to focus on shifting the international narrative around Scotland. It is our core storytelling platform, which looks to uncover the many moments of brilliance and examples of excellence present in every nook and cranny of our landscape. But it is also a movement that looks to unite not only the lead partners and the public sector but the private sector and the people of Scotland.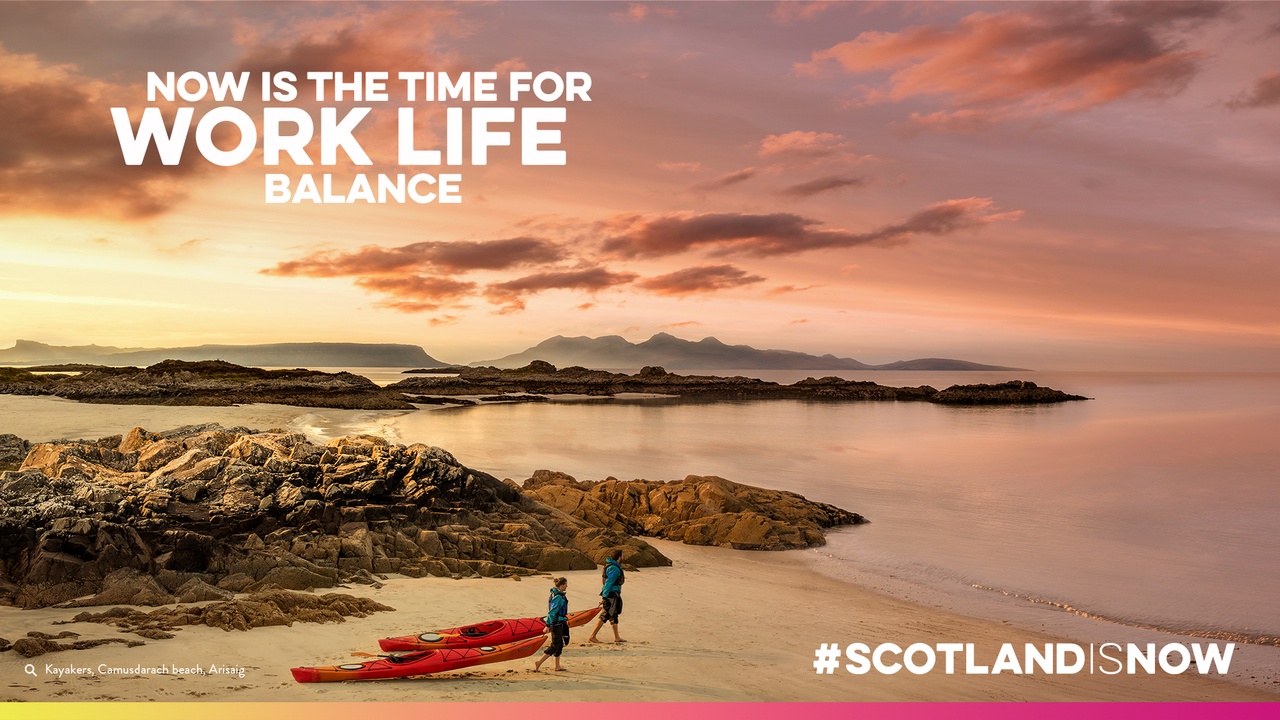 BIMA: Who is your target audience?
Cat:We're operating in a highly complex stakeholder environment. With a whole host of internal audiences as well as external audiences with whom we need to engage.
Externally, we want to reach out to anyone that doesn't know about Scotland or has a skewed perception of who we are. From attracting more tourists particularly in the off-peak seasons and with a better regional spread, to growing the number of international students coming to study here, through to business professionals looking to expand, invest and trade and talent looking for a new place to call home – our audiences span demographics and geographies.
But, that's not to say we're not being highly targeted in our activity. We've prioritised international markets and attributes that offer the biggest potential for us at each stage.
BIMA: What are the values of Brand Scotland?
Cat: Our values revolve around those we see within the Scottish people – welcoming, inclusive, progressive, innovative and generous of spirit. We are, however, just about to enter into a period of stakeholder engagement to really dig deep into what values we hold dearest as a nation and truly reflect the unique Scottish spirit.
BIMA: Does the project have a life span?
Cat: Building a nation's profile and reputation is a long-term game, so we don't see an end point for Brand Scotland. It's a business unit rather than a project with a whole programme of activity and multiple projects within it. Similarly, the Scotland is Now campaign vehicle will continue to evolve but exist for years to come as a major collaborative marketing movement.
BIMA: How do think Scotland is currently perceived and how do you want to change that?
Cat: Despite our best wishes, Scotland is not as well known internationally as you might think and our research suggests there is a lot of work to do around building our presence and profile. We are arguably best known for our landscapes and heritage, which are incredible assets to have and we should feel incredibly proud of these. The job now is to compliment these with a fuller picture of our offering in lesser known areas, like our outstanding (and ongoing) record of innovation, our progressive nature and commitment to inclusivity and diversity, our world-class education and healthcare, our ground-breaking renewables work and so much more.
We're in the enviable position of having a whole host of natural, intellectual and cultural assets that are unique to Scotland. As Churchill highlighted; "Of all the small nations of this earth, perhaps only the ancient Greeks surpass the Scots in their contribution to mankind."
As a marketer, I really do have the best product to work with. And, what greater honour is there than to work in the promotion and prosperity of your nation?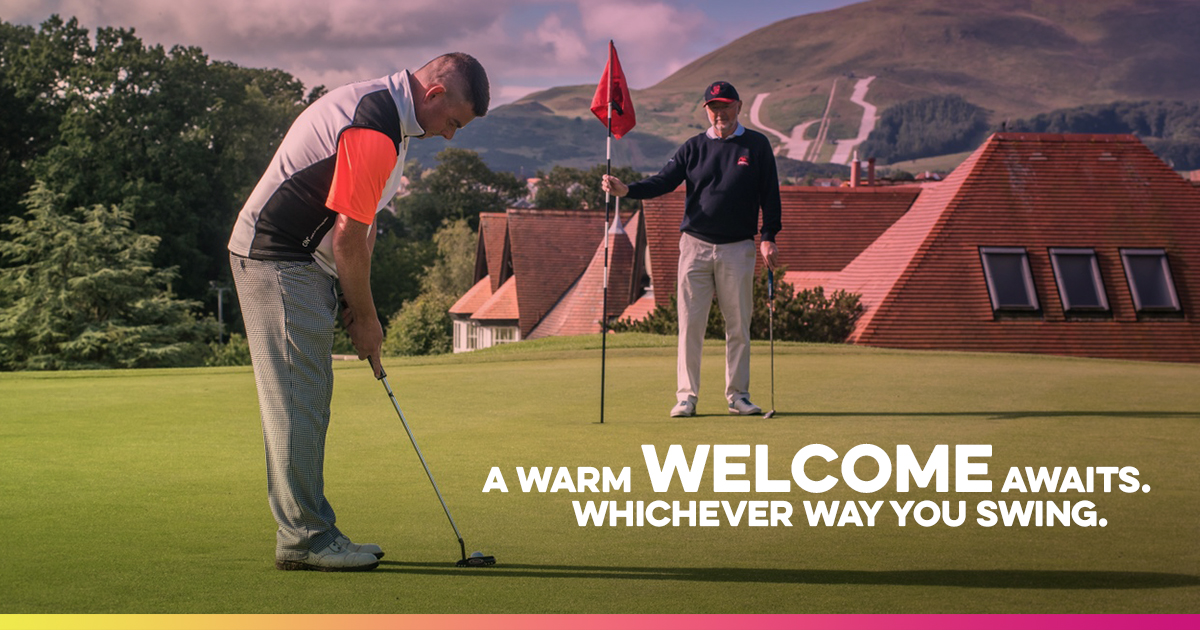 BIMA: How is your team shaping up? It is an exciting project you must have lots of interest from talent keen to be involved.
Cat: I manage several teams across agencies. At Brand Scotland's core, we have a very small, dedicated team but we have the benefit of being able to access and leverage talent from across organisations and disciplines. It's a truly agile way of working, with project teams delivering against key activity and ensuring we can strive ahead with a considerable scope of pretty ground-breaking work.
It's not without its challenges – working across different calendar, email and file management systems means even fairly basic operational tasks can be far from straight forward – but, it is absolutely a step in the right direction and testament to the commitment and ambition of our national organisations to build a bold and consistent narrative for Scotland.
BIMA: How can SME's benefit from the Brand Scotland programme and how can they support it?
Cat: We aim to support all of Scotland's businesses and people in communicating with the world. Whether it's aligning with our national bodies and biggest brands or accessing assets and tools that support them in doing business both here and overseas, or joining up in-market activity to increase our reach and impact.
A place's identity belongs to all of its citizens and it is only through SME's and individuals engaging with us that we will create something truly reflective, far-reaching and resilient.
I implore everyone to consider what makes them proud to call Scotland home or to have a Scottish connection. You can contribute to Scotland's narrative by joining the conversation online using the #ScotlandIsNow hashtag, following our digital channels or registering for a free account on our toolkit (https://assets.scotlandisnow.com/) to access collateral that you can use to tell your unique stories. We want to create shared resources and networks that enable bigger, better and bolder conversations about Scotland that are consistent in quality, values and vision.
BIMA: What do you perceive to be your biggest challenge ahead: personal and/or the project as a whole?
Cat: The challenge is to prioritise and manage expectations. Our goals are audacious and our programme of activity vast, so we need to be strict in assessing the most effective ways of delivering these and set realistic timelines. But, all of this needs to be balanced with our ability to maintain momentum, both perceived and actual.
BIMA: What does your To Do list look like and what is at the top?
Cat: The To Do list is ever evolving, but I thrive on being busy and there is such passion displayed across the team that you can't help but feel inspired. The top items currently are around stakeholder engagement and our international network strategy.
BIMA: Having been a brilliant supporter of Scotland's digital and creative programme through BIMA, along with other organisations, how can the BIMA community now support you in your new endeavours?
Cat: Firstly, can I say that it's fantastic to see the ongoing achievements of the sector and BIMA in Scotland. There are some incredibly exciting initiatives underway and a lot of activity that everyone should be immensely proud of. I certainly feel very lucky to have been (no matter how small) part of that dynamic community.
Now, in my new role, I would ask everyone to get behind Scotland. We have the charming ability to undersell ourselves and our achievements, but if we wish to grow our profile internationally we need to let the world know who we are and exactly what we have to offer. After all, we're the nation that gave the world the television, the telephone, the NHS, 19 world-class higher education institutes, golf, the Big Yin, chicken tikka masala… – and that's only a small part of our story. We continue to thrive and innovate.
In French philosopher Voltaire's words; "We look to Scotland for all our ideas of civilisation."
Change is here and you should be part of it. This is our nation and identity and we all play a part in shaping it. So get involved, share knowledge, support others, take action, advocate everything that gives you a sense of pride and enable others wherever you can. We can all influence Brand Scotland.
Twitter: @C_Leaver
Twitter: @Scotland
Facebook: @ScotlandIsNow
Website: Scotland.org