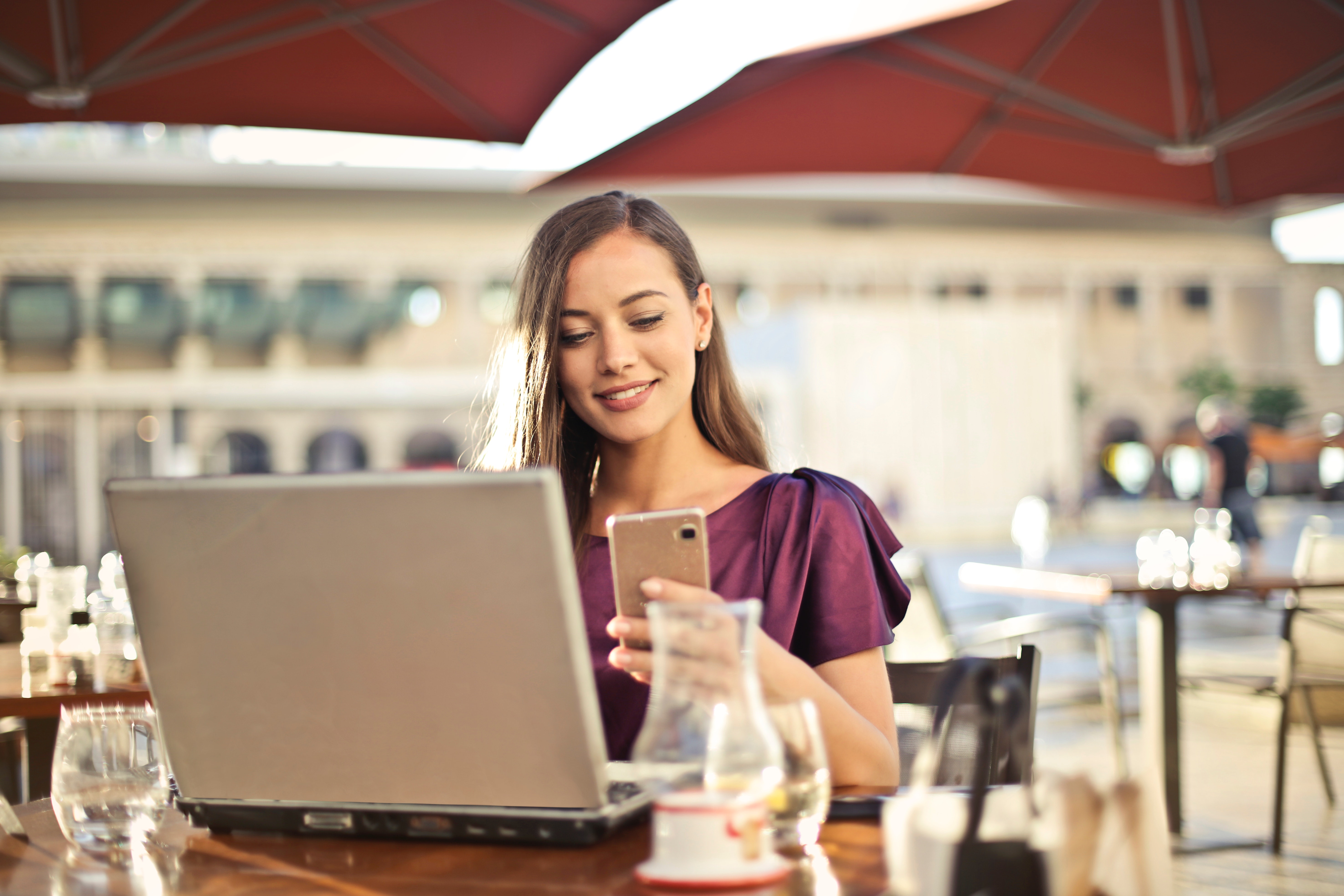 Here at Relativity, we're strong advocates of marketing portals. They deliver busy marketing teams so many benefits, but often firms haven't fully explored the functionality and advantages they offer. So what do they do, and why do you need one? Let's explain.
What is a marketing portal?
In a nutshell, marketing portals enable users to create and download (or print) approved on-brand communications via a cloud-based portal.
Most companies use Variable Data Publishing (VDP) to deliver personalised customer communications. VDP is particularly effective for products with mass personalisation, where multiple records are processed and one large job produced – whether online or offline.
However, this alone doesn't suit everyone. A marketing portal enables you to produce customised downloads or on-demand printing. It allows for more complex, data-driven personalisation, giving you more opportunity to segment and tailor offers.
Do you need a marketing portal?
It's difficult for central marketing teams to deliver one-size-fits-all communications that suit everyone. As the brand grows, teams face multiple requests from multiple users for bespoke templates, emails or corporate images. Managing these requests puts the marketing focus on tactical delivery rather than strategic output.
Marketing portals are perfect for multi-site businesses, where there is one central marketing team. This may be retailers or charities with nationwide stores, b2b businesses with multiple locations, such as accountants, solicitors or recruitment firms, or any business that needs to provide remote sales teams with collateral and communications.
Marketing portals are perfect for multi-site businesses, where there is one central marketing team.
Portals also enable companies to achieve consistent global branding. Templates can be created with multiple language versions. For example, a template could be created in English and translated locally. The software will intuitively reformat the text flow on screen, and adjust accordingly. Via an approval process, central marketing can approve multi-language versions and provide on-brand communications across territories.
Improve marketing value and ROI
Implementing a marketing portal benefits businesses in multiple ways:
Benefits for central marketing
> Save time and marketing resources
> Reduce cost of on-demand printing – cutting waste and obsolescence
> Manage ROI with reporting and improved planning
> Control, versioning and maintenance of on-brand templates
> Fast turnaround to keep up with market trends
Benefits for local colleagues
> Highly flexible versions to suit local market
> Availability of all resources in one place
> Order and download/print on demand
> Automatic budget tracking
> Fast turnaround to optimise sales
It simplifies workflows and cuts the time spent on administration by the marketing team, freeing colleagues to concentrate on bigger picture activity. It also reduces ad-hoc spend by removing the need for designers and agencies for bespoke collateral, as templates are flexible. In addition, there are financial and reputational benefits to protecting your brand.
Flexible templates for proactive marketing
A marketing portal offers users real flexibility as well as quality-assured marketing collateral. 
Templates may include brochures, direct mail, emails, sales proposals and estimates, among others. Local versions are created giving users the option to change text, images and contact details as required, within the controlled brand conditions of font, layout and colour. This achieves the perfect combination of consistency and customisation.
The software is more than an asset library. It uses data-driven content to create highly flexible documents.
The software is more than an asset library. It uses data-driven content to create highly flexible documents, empowering local teams and enabling proactive marketing. You can produce the amount required, fully customised, when you need it.
A marketing portal can streamline your marketing, sales and production processes and deliver savings across the board. Leave static, generic collateral behind, and say hello to more dynamic, creative brand communications!
This article was first published on www.relativityim.com. It is an abridged version of Why your business needs a marketing portal – read the full version here.
Relativity Intelligent Marketing help businesses to identify and connect with their most valuable customers, through data management, customer strategies and analytics.